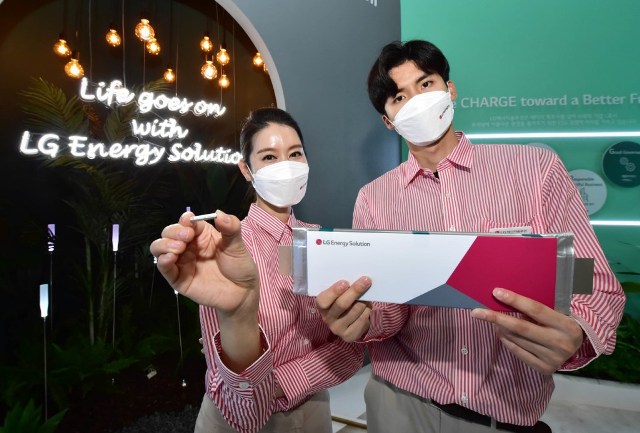 Tesla supplier LG Energy Solution (LGES) said it was looking at sites in Europe for an EV battery plant and would enhance production in Asia outside of China.
LG Energy supplies electric vehicle (EV) batteries to automakers including General Motors (GM), Ford Motor and Volkswagen. LG Energy said it was responding to increased demand in Europe for cylindrical batteries – the type used by Lucid and Tesla.
LG Energy did not say how much it planned to invest in the new European plant, or give a timeframe for construction, Reuters news report said.
LG Energy added that it would use its Asia production sites outside of South Korea and China, such as its battery joint venture with Hyundai Motor in Indonesia, to better respond to customer demand.
"With the easing chip shortage and auto customers' plans to launch new models as well as solid EV demand among customers, we expect solid demand for pouch and cylindrical EV batteries in the second half of this year," LG Energy Chief Financial Officer Lee Chang Sil said in a post-earnings conference call.
LG Energy aims to expand joint ventures for pouch and cylindrical batteries for strategic customers and EV startups in North America.
LG Energy said it was reviewing a 1.7 trillion won ($1.29 billion) investment in a cylindrical cell plant in Arizona and would issue a statement on the matter in three months. There was no change in customer demand, but inflation plus rising logistics and building costs prompted it in June to delay construction. It had said in March it would begin production in the second quarter.
LGES said it plans to start selling lithium iron phosphate (LFP) batteries manufactured in its China plant in 2023 and add a new LFP battery production line at its factory in Michigan in 2024 to meet demand in North America.
LGES raised its revenue outlook for the full year to 22 trillion won from 19.2 trillion won.
For April-June, revenue fell 1.2 percent from the same period a year earlier to 5.1 trillion won.
Sales to Tesla suffered during the quarter as the U.S. automaker paused production at its Shanghai factory in March and April due to COVID-19 lockdowns.
Operating profit dropped to 196 billion won for April-June from 724 billion won a year earlier, when LG Energy booked a one-time gain from a settlement with domestic rival SK On.