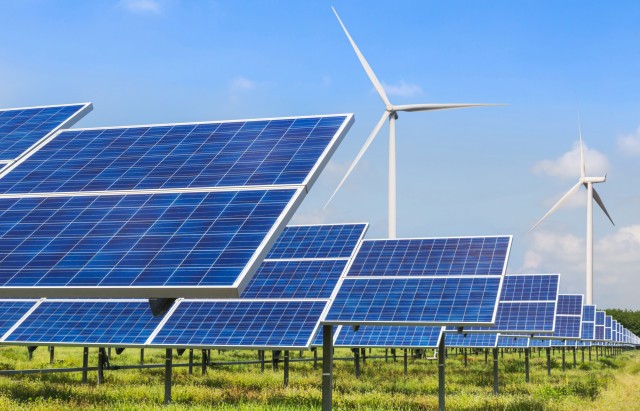 The World Bank announced it has cleared $1.5 billion financing to accelerate India's low-carbon energy transition.
The global lender said the funding will incentivise India's transition towards low-carbon energy by scaling up renewable energy, developing green hydrogen and stimulating climate finance for low-carbon energy investments.
"The program will support the implementation of the National Green Hydrogen Mission that aims to stimulate $100 billion in private sector investment by 2030," said Auguste Tano Kouame, World Bank Country Director for India.
The program aims to scale up renewable energy supply thereby reducing costs and improving grid integration. This will help India reach its committed 500 GW of renewable energy capacity by 2030. The government plans to issue bids for 50 GW of renewable energy each year from FY23-24 to FY27-28, which will avoid carbon emissions of 40 million tons per annum by 2026.
The World Bank reiterated that it will support India in developing green hydrogen.
The low-carbon hydrogen energy is produced by electrolysis of water powered by renewable energy.
While India's per capita energy consumption was only one-third of the global average, demand was expected to grow rapidly with the expansion of the economy.
This calls for phasing down of fossil-based energy sources in line with India's goal of achieving net-zero by 2070.
This program will support policies for a national carbon credit trading scheme to launch a national carbon market. In January 2023, India issued its first sovereign green bond. The program will support policy actions for the issuance of $6 billion in sovereign green bonds by 2026.
The $1.44 billion loan is from the International Bank for Reconstruction and Development (IBRD) and is facilitated by a United Kingdom $1 billion backstop aimed at boosting the World Bank's climate change financing to India. A $56.57 million credit from the International Development Association (IDA) is from a recommitment of cancelled IDA credit balances.