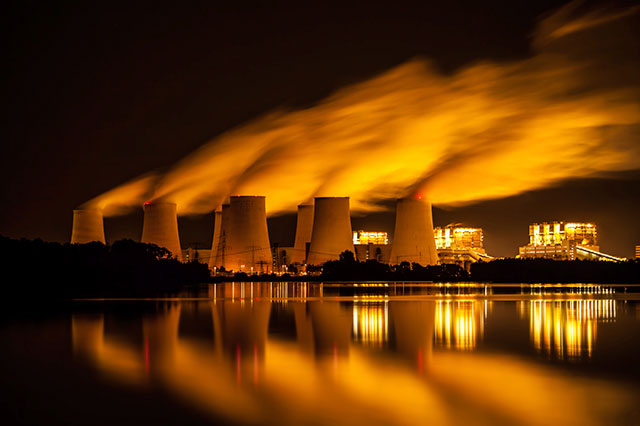 The United Kingdom is apparently cutting its greenhouse-gas emissions at a higher pace, going by a Bloomberg report.
Bloomberg cites a study report published by department of energy and climate change of UK that the country would reduce emissions at the rate of 2.9 million metric tons a year.
The report covers greenhouse gases other than carbon dioxide. Methane, nitrous oxide, hydrofluorocarbons, perfluorocarbons, sulfur hexafluoride and nitrogen trifluoride are the gases included in the study. These jointly account for 17 percent of the greenhouse-gas emissions of the UK.
The calculations factor in effects of new policies on transport, forestry and waste management and regulations governing air conditioners that affect greenhouse-gas emissions.
The new figures also incorporate changes in methodology with the baseline of 1990 against which cuts are measured.
"This year there were greenhouse-gas inventory methodological improvements to landfill emission calculations relating to methane formation, flaring treatment, decay rates and landfill gas-engine efficiency," the report states. "This led to higher emissions and a steeper reduction in emissions."
Globally, different countries are taking measures to cut emissions as part of efforts to keep warming at 2 degrees Celsius. Britain has met its goal to cut greenhouse gases, including CO2, by 12.5 percent from 1990 to 2012. It is also working toward European Union targets of reducing it by 20 percent within five years and double that in 2030.
The new projection represents an annual cut of 1.12 million tons from the 95.8 million tons registered in 2013.
Calculation of data has changed in terms of the measure of emissions from agriculture and waste and accounting fully for new European Union regulations on fluorinated gases, the report says.
In the new methodology the global warming potential of methane has been raised and that of nitrous oxide has been lowered, the report says.
Ajith Kumar S
editor@greentechlead.com