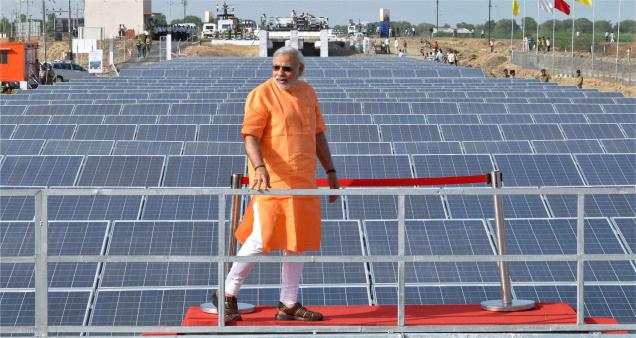 New Delhi, Jan 25 Prime Minister Narendra Modi Sunday said the US-China climate deal imposed no pressure on India to roll back its carbon emission, but described climate change as a "bigger pressure" that warranted action from all.
"It's my feeling that the agreement, that has just been concluded between the United States and China does not impose any pressure on us," Modi said in response to a question at a joint media meet with US President Barack Obama following their summit-level talks.
In a landmark agreement between the US and China, the top two carbon emitters, pledged to ramp down their carbon emissions after peaking in 2030. The joint plan to curb carbon emissions was ironed out in November 2014.
Modi projected global warming as a bigger pressure that called for concerted action by all nations to ensure a healthy environment for posterity.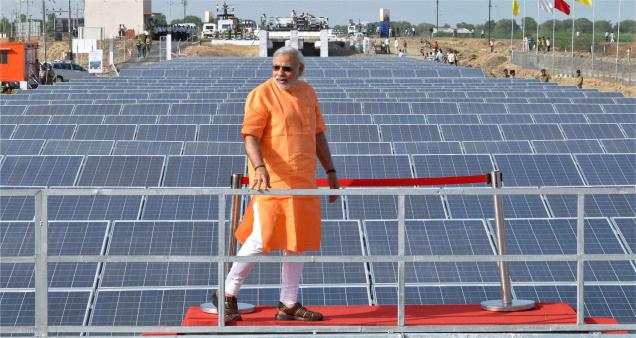 "Global warming is itself a huge pressure. And all those who think about a better world for the future generation… There is such pressure on all countries and all governments."
Modi and Obama agreed to advance their goals in clean and renewable energy, declared as their "personal" and "national" priorities, while India urged the US to lead the efforts in making such energy more accessible and affordable to the world.
Supporting India's plan for expansion of solar energy with additional funding, Obama said that India's voice was "very important" in ensuring a strong global climate agreement to be discussed in Paris later this year.
"Perhaps no country could potentially be more affected by the effects of climate change and no country be more important in moving forward towards a strong agreement (in Paris) than India. So we appreciate its leadership," said Obama, who is the first US president to be chief guest at India's Republic Day parade.
As a move forward, the two sides also agreed to phase out hydro-fluorocarbons, a greenhouse gas that adversely affects the climate.
Modi and Obama met at Hyderabad House for a marathon four-hour-long session of summit-level talks, to deliberate on key bilateral issues ranging from defence, environemnt and health.
Obama, accompanied by his wife Michelle, arrived here Sunday on a three-day state visit.
IANS