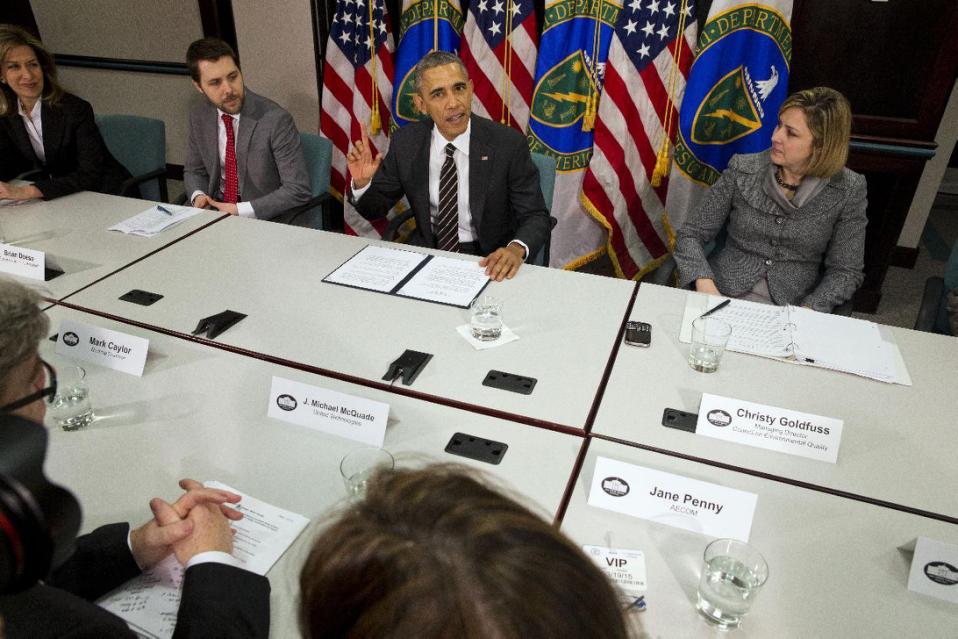 The United States will pledge to reduce its greenhouse gas emissions up to 28 percent as part of a global treaty for preventing climate change, according to White House sources.
Obama's plan, part of a formal submission to the United Nations ahead of the Paris Summit will detail the US side of a joint climate change pledge the president made in November in Beijing.
The Obama administration's contribution to the treaty will be finalized in December.
The deal in a global level raised hopes that developed and developing nations can together fight climate change.
In an effort to boost other countries to endorse their own domestic climate change plans, US and China have offered the outline of a set of climate actions.
Before US, only the EU, Switzerland and Mexico unveiled their pledges so far. By announcing its commitment early, the U.S. hopes to create a political pressure on other countries to take equally ambitious steps to cut emissions.
As part of its proposal, known as an Intended Nationally Determined Contribution, the U.S. will also assert that its contribution is fair.
It was unclear what measures the U.S. will take to support the claim. Anyway, the American proposal is expected to highlight that the Obama administration has accelerated the rate of emissions reductions nearly twofold.
Obama's blueprint, the follow-up to the Beijing announcement, is expected to lay out a road map for exactly how the United States will meet that pledge.
Earlier, Obama committed to cut U.S. emissions 17 percent by 2020; his subsequent goal for 2025 pushes it to between 26 -28 percent.
The Obama administration has avoided putting hard numbers on the size of emissions reductions it expects from specific steps its taking.
In contrast, the U.S. is expected to point broadly to the steps Obama is taking through executive action, such as pollution limits on power plants, stricter vehicle emissions limits, and initiatives targeting specific gases like methane and hydrofluorocarbons.
Many of those steps face major legal challenges and intense political opposition, which can be discarded later.
Sabeena Wahid
editor@greentechlead.com