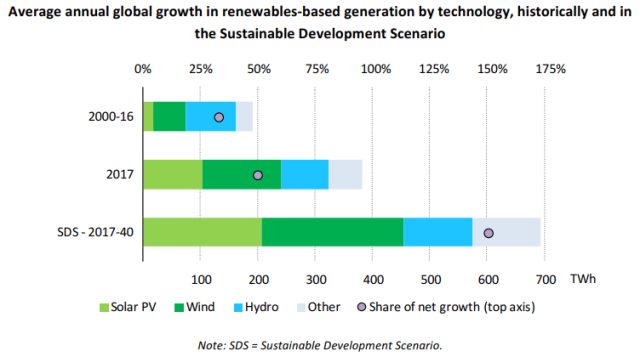 Global energy-related carbon emissions rose to 32.5 gigatonnes in 2017, after three years of being flat, due to energy demand and slowdown in energy efficiency improvements, the International Energy Agency (IEA) said.
The IEA report said energy demand increased 2.1 percent to 14,050 million tonnes of oil equivalent, more than twice the previous year's rate, boosted by strong economic growth, according to preliminary estimates from the IEA.
Energy demand rose by 0.9 percent in 2016 and 0.9 percent on average over the previous five years.
Over 70 percent of global energy demand growth was met by oil, natural gas and coal, while renewables accounted for almost all of the rest, the IEA said in a report.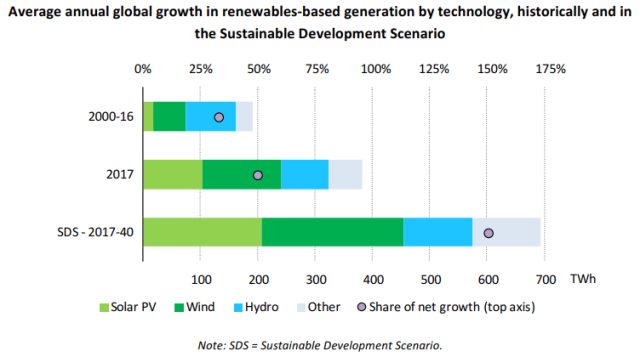 Improvements in energy efficiency slowed last year. Global energy-related carbon dioxide emissions increased by 1.4 percent in 2017 to 32.5 gigatonnes.
"The significant growth in global energy-related carbon dioxide emissions in 2017 tells us that current efforts to combat climate change are far from sufficient," said Fatih Birol, executive director of IEA.
Carbon dioxide emissions are the primary cause of global average temperature rise, which countries are seeking to curb to avoid the most devastating effects of climate change.
Asian countries accounted for two thirds of the increase in emissions. Carbon emissions in China rose by 1.7 percent to 9.1 gigatonnes, limited by renewables deployment and more rapid switching to gas from coal.

Most major economies saw an increase in carbon emissions, though Britain, the United States, Mexico and Japan experienced declines.
Carbon emissions in the United States dipped 0.5 percent to 4.8 gigatonnes due to higher renewables deployment.
Oil demand grew by 1.6 percent, or 1.5 million barrels a day, more than twice the average annual rate over the past decade, driven by the transport sector and rising petrochemical demand.
Natural gas consumption grew by 3 percent – the most of all fossil fuels – with China alone accounting for nearly a third of the growth. This was largely due to abundant and relatively low-cost supplies.
Coal demand was 1 percent higher last year, reversing declines over the previous two years, due to rises in coal-fired electricity generation, mostly in Asia.

Renewables-based electricity generation rose by 6.3 percent, due to the expansion of wind, solar and hydropower. Renewables had the highest growth rate of any energy source, meeting a quarter of world energy demand growth.
Renewables saw the highest growth rate of any energy source in 2017, meeting a
quarter of global energy demand growth last year.
China and the United States led this unprecedented growth, contributing around 50 percent of the increase in renewables-based electricity generation, followed by the European Union, India and Japan. Wind power accounted for 36 percent of the growth in renewables based power output.