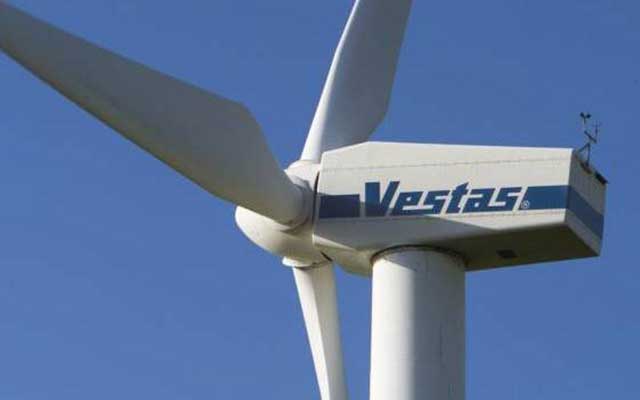 Vestas has secured a 28 MW order from the AM Energie Rinnovabili for the Serra del Vento project, located in the Palermo province, Italy.
The order includes the supply and installation of eight V136-3.45 MW wind turbines as well as a 20-year Active Output Management 5000 (AOM 5000) service agreement.
This order adds to the more than 1.1 GW of contracts signed by Vestas in Italy's auction system, which showcases the company's ability to support customers in submitting winning auction bids. Vestas has installed more than 4.3 GW since 1991, accounting for a 40 percent market share.
Rainer Karan, vice president of Sales Region South Europe and Turkey, said turbine delivery will begin in the first quarter of 2021 with commissioning scheduled for the second quarter of the same year.
Vestas order in USA
Vestas has secured an order for 17 V150-5.6 MW turbines for a wind project in the USA. The order includes supply and commissioning of the turbines as well as a 10-year service agreement, designed to ensure optimised performance for the lifetime of the project.
Turbine delivery is scheduled for the third quarter of 2021 with commissioning scheduled for the fourth quarter of 2021.
The order takes Vestas' announced firm order intake for the EnVentus platform to 1,090 MW since winning the first project in the third quarter of last year.
Vestas order in Poland
Vestas has received a 40 MW order from Eurowind Energy, a developer and operator of sustainable energy projects for three wind parks in Poland.
The three projects are developed through Eurowind Energy's joint venture in Poland E&W project.
Located in the Wagrowiec, Oborniki and Wyrzysk provinces in the north-western part of the country, the projects will consist of V100-2.0 MW wind turbines combined with 120m towers and long-term service contracts, maximizing power production while at the same time offering competitive levelised cost of energy.
Earlier this quarter, Vestas secured more than 1.5 GW of wind projects in Poland since the country introduced its auction system in 2018. This new order consolidates Vestas' market leadership in the Polish renewable energy sector.
Westas has an installed base of more than 2.2 GW. Vestas has been operating in Poland since 2002 and employs around 400 people in the country.