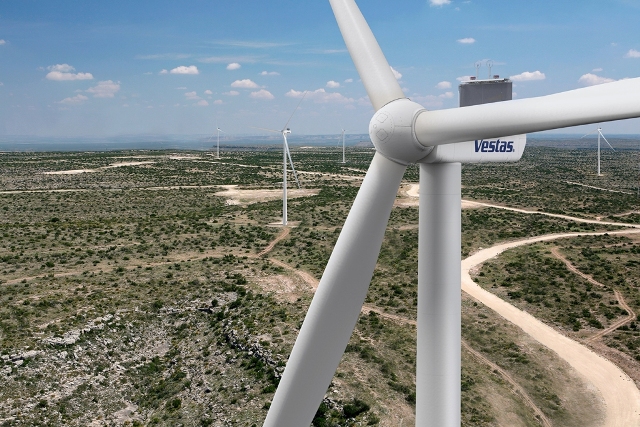 Vestas announced the launch of V163-4.5 MW wind turbines, offering superior wind park performance in medium to low wind conditions.
The V163-4.5 MW wind turbines feature an 18 percent increase in swept area and delivers up to ten percent higher Annual Energy Production (AEP) at park level compared to the V150-4.5 MW depending on site-specific conditions.
With 80.1m blades, the V163-4.5 MW has a large rotor-size-to-rating ratio resulting in a higher capacity factor and an increased power output at medium and lower wind speeds when demand for renewables is high. Furthermore, temperature operation is increased by four degrees compared the V150-4.5 MW. This leads to improved production predictability and stability with the potential to increase the value of energy.
"The V163-4.5 MW improves business case certainty for our customers. The V163-4.5MW reduces the risk for customers, while ensuring that we design for scalability, which is key to our technological ambitions," said Anders Nielsen, Vestas' Chief Technology Officer.
The V163-4.5 MW is globally applicable, though it is particularly relevant for sites in the USA, Latin America, South Africa and parts of southern Europe.
"The V163-4.5 MW wind turbine is optimized for medium to low wind speeds, unlocking new markets across North America. This product utilizes an established supply chain and existing infrastructure, including transportation and installation," says Laura Beane, President of Vestas North America.