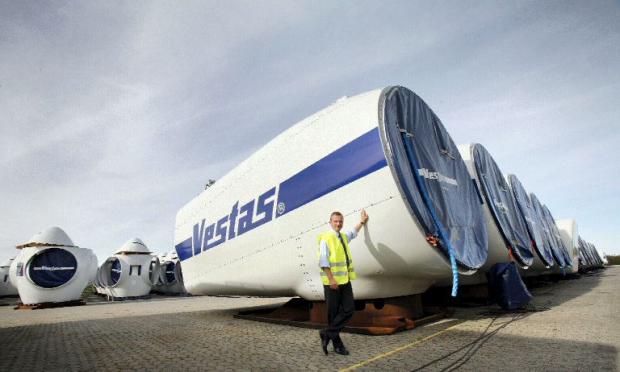 From next year onwards, Vestas will begin the production of 8MW offshore wind turbine parts on the Isle of Wight, winning advantage of UK's flourishing offshore wind sector, reports The Guardian.
The announcement is made soon after a government and industry-backed report is published stating that UK is the number one market for offshore wind energy in the world.
The report claims that UK has all the potential investment opportunities reaching £21bn by 2020 for offshore wind turbine market.
The blade manufacturing operations would take place at its R&D facility near Newport. The new blade manufacturing commitment was the first element of a new industrial strategy, which could have a positive impact of £200m on the economy, says Vestas officials.
Vestas aims to start serial production of 80 meter blades by 2015, which will be used for the new 8MW turbine, chosen for Dong Energy's Burbo Bank extension project in Liverpool Bay.
ALSO READ : Vestas to install radar-friendly blade
The new strategy is expected to ensure up to 800 jobs. Vestas faced protests when it closed the Isle of Wight factory in 2009.
The agreement underlined the company's commitment to the UK offshore wind market. MHI Vestas Offshore Wind will become the first manufacturer with the capacity to serial produce blades for future offshore wind projects in the UK, said, Jens Tommerup, chief executive, Vestas.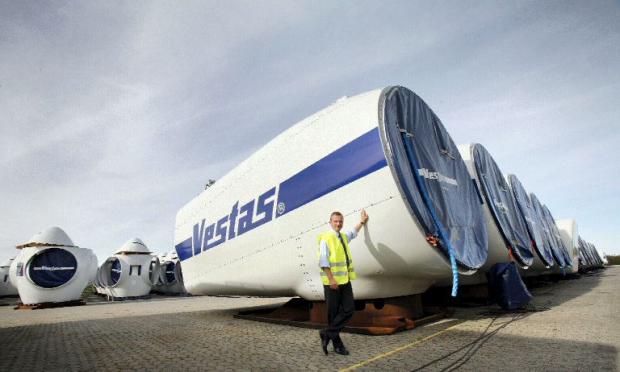 The strategy demonstrated the potential for offshore wind power to benefit the UK economy. It is to be ensured in the run up to the general election that politicians from all parties state their commitment to offshore wind and look to maximize the economic benefits from development of the great natural resource, in order to make certain this opportunity and others like it, said, Maria McCaffery, chief executive, RenewableUK.
In addition, UK consistently ranks as the most attractive country in the world for offshore wind investment and is now on track to install 10GW of capacity by 2020.
The Isle of Man has moved forward with plans to install a 700MW offshore wind farm and two tidal power projects within its territorial waters.
The DONG Energy was chosen as the preferred bidder for the wind farm that could be completed by 2023.
Sabeena Wahid
editor@greentechlead.com