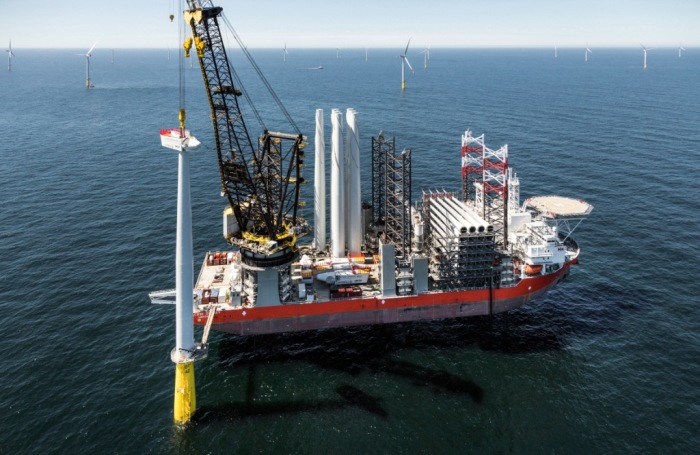 Siemens today announced the inauguration of DanTysk offshore wind power plant in the German North Sea.
Siemens has commissioned 80 wind turbines for the 288-megawatt project, each designed to generate 3.6 megawatts of power and equipped with a 120-meter rotor. The wind power plant can generate up to 1.3 billion kilowatt-hours of electricity every year – equivalent to the total annual consumption of about 400,000 German households.
Now Siemens wind turbines with a total capacity of over 1 gigawatt feed offshore wind power into Germany's power grid.
Michael Hannibal, Offshore CEO of Siemens´ Wind Power and Renewables Division, said: "Around 300 wind turbines installed across eight projects contribute to this milestone."
Siemens has orders in hand for 700 additional wind turbines to be erected off Germany's North Sea and Baltic Sea coastlines which will add over 2.8 gigawatts of clean offshore wind generated output to the existing capacity.
The industry association VDMA (German Engineering Association) expects up to two gigawatts more offshore wind power will come on line in 2015. Experts in Germany envisage in total about 3 gigawatts of installed capacity on the grid by the end of 2015.
DanTysk offshore wind power plant is located nearly 70 kilometers offshore west of the German island of Sylt.
Recently, Siemens introduced new wind turbine designed for 7-megawatt output. Series production of these new units is scheduled to begin in 2017.
German Government plans to increase share of renewable energy to 80 percent by 2050 from 23 percent. According to the Government's plans, wind turbines delivering a total installed capacity of 6.5 gigawatts will be installed in German waters by 2020, with 8.5 GW more to be added by 2030.
Rajani Baburajan
editor@greentechlead.com