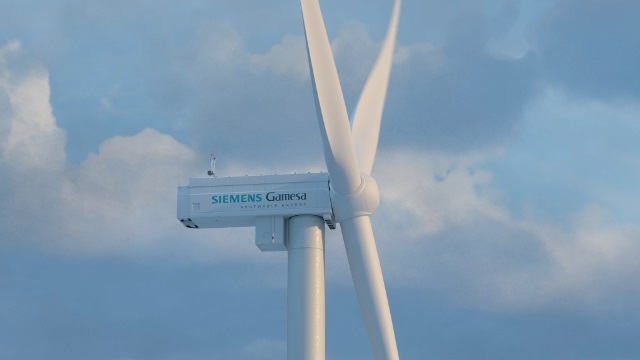 Siemens Gamesa has signed a 50 MW deal with EnergieKontor UK to supply the SG 5.8-155 turbines to the subsidy-free Longhill Burn wind farm near Edinburgh.
The wind turbine contract comes before the next renewable energy auction, CfD round 4, scheduled for late this year.
The deal is the first for the Siemens Gamesa 5.X platform in the UK. Siemens Gamesa said the platform offers one of the highest power ratings in onshore wind and a flexible rating capability to 6.6 MW. The wind turbine order is accompanied by a 25-year full-scope service agreement.
"Onshore wind today offers one of the most economical sources of energy in many countries across the world," said Lars Bondo Krogsgaard, CEO of Siemens Gamesa's Onshore business unit.
The UK aims to install enough offshore wind to power every home in the UK by 2030, with a target of 40 GW of installed capacity. According to industry body RenewableUK, onshore wind in contrast could grow to 30 GW by 2030, up from 13.6 GW today.
Since its launch in April 2019, the Siemens Gamesa 5.X platform has recorded over 2.3 GW in sales, with major contracts to supply wind farms in Sweden, Brazil, Finland and now the UK.