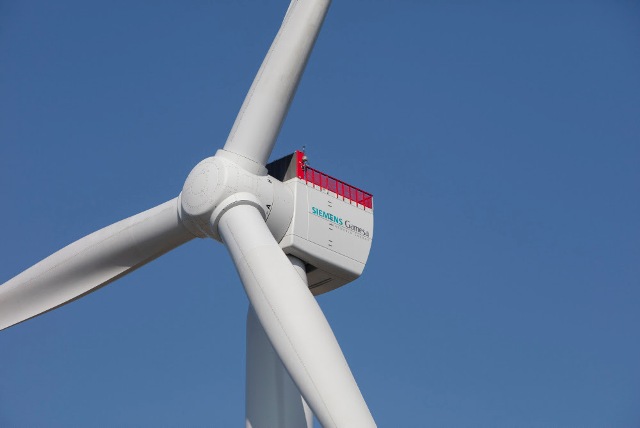 Siemens Gamesa Renewable Energy held a launch ceremony in Virginia for the first offshore wind turbine blade facility – with an investment of more than $200 million — in the United States.
Siemens Gamesa will develop more than 80 acres/32 hectares at the Portsmouth Marine Terminal in Portsmouth, Virginia upon execution of a firm order for the 2.6-GW Coastal Virginia Offshore Wind Commercial Project with Dominion Energy.
The facility will perform finishing of patented Siemens Gamesa Offshore IntegralBlades. Approximately 260 jobs at the facility are expected to be created when fully operational. Siemens Gamesa also aims to create around 50 service jobs to provide operations and maintenance services for the Coastal Virginia Offshore Wind Commercial Project.
Siemens Gamesa entered a land lease agreement with the Virginia Port Authority, supported by Virginia state incentives for site improvements. The facility is immediately intended to support deliveries to the Coastal Virginia Offshore Wind Commercial Project.
"Establishing the industry's first dedicated offshore wind turbine blade facility in the United States proves again that we are leading the offshore revolution. The U.S. offshore market is a critical part of our overall global strategy, with our presence in Virginia playing a crucial and central role," said Marc Becker, CEO of the Siemens Gamesa Offshore Business Unit.
The Siemens Gamesa blade facility represents another step to develop the Portsmouth Marine Terminal into an offshore wind hub. Siemens Gamesa will look to potentially expand the facility if awarded future projects in the region, creating additional jobs in the future.