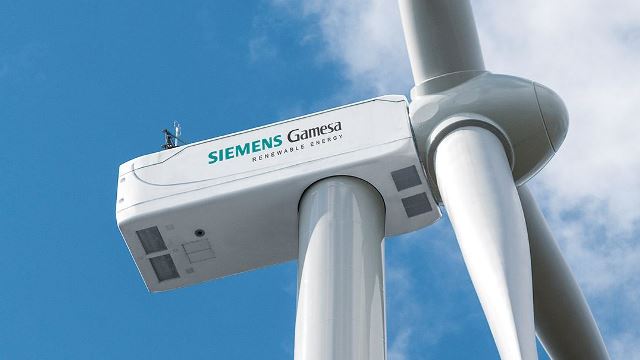 India has added 2.4GW of new wind capacity in 2019 against 2.3GW in 2019, according to research report from BloombergNEF (BNEF).
Siemens Gamesa Renewable Energy has emerged as the top wind turbine supplier in 2019 in India, beating Suzlon.
Vestas, Inox Wind, GE Renewable Energy and Envision Energy together grabbed 47 percent market share. The remaining 4 percent was supplied by five other manufacturers.
A hangover from last year's problems over land acquisition and transmission connectivity will trouble wind project developers and manufacturers in 2020.
The wind energy players are expect to add 2.6GW of new wind capacity in 2020, roughly 8 percent higher than the 2019 total, according to Atin Jain, India associate at BloombergNEF (BNEF).
Siemens Gamesa will strengthen its leadership in India's wind turbine market, if Suzlon's project execution challenges continue.
Other wind turbine manufacturers like GE, Acciona Nordex, Vestas and Envision could also try to eat into the former industry leader's market share, says Shantanu Jaiswal, head of India research at BNEF.
Siemens Gamesa won 453MW of new turbine orders from Alfanar Company that were originally supposed to be supplied by Senvion.
Suzlon's market share in total installations dropped to 19 percent in 2019, from 41 percent in 2018 as the company faced financial and operational challenges. Suzlon installed 0.46GW of projects in 2019, 50 percent lower than its installations in 2018.
Vestas supplied 15 percent of the projects commissioned in 2019. It delivered 0.35GW of projects in 2019, some 12 percent lower than in the previous year.
Inox Wind installed 0.26GW of projects in 2019. Inox Wind managed to increase its market share to 11 percent from 6 percent in 2018. Inox won orders from power producers that had earlier placed orders with Senvion. Renew Power placed an order for 38MW of turbines for their SECI II project. Inox also won a 250MW order from Continuum Wind for their SECI IV project.
GE India supplied 0.25GW of turbines and accounted for 11 percent of the total installations in 2019. In 2019, only one power producer commissioned wind turbines made by GE.
Chinese manufacturer Envision delivered its first two projects in India in 2019. This allowed it to capture a 10 percent market share in total installations. The company has not announced any more order wins for projects in India and is expected to focus on delivering turbines in its home market in 2020.
Senvion supplied 0.03GW of projects in 2019, equivalent to 1 percent of the market. It lost 741MW out of its 980MW order book from auctions to Siemens Gamesa and Inox Wind, after the company announced it was segregating its India business into a wholly owned but independent operating unit.
Gujarat had 1.4GW wind turbine installations, accounting for 59 percent of all additions in 2019, followed by Tamil Nadu (28 percent). Maharashtra (9 percent), Karnataka (3 percent), Andhra Pradesh (1 percent) and Kerala (0.4 percent) accounted for the remaining capacity additions. The windy states of Madhya Pradesh and Rajasthan did not commission a single turbine in 2019.