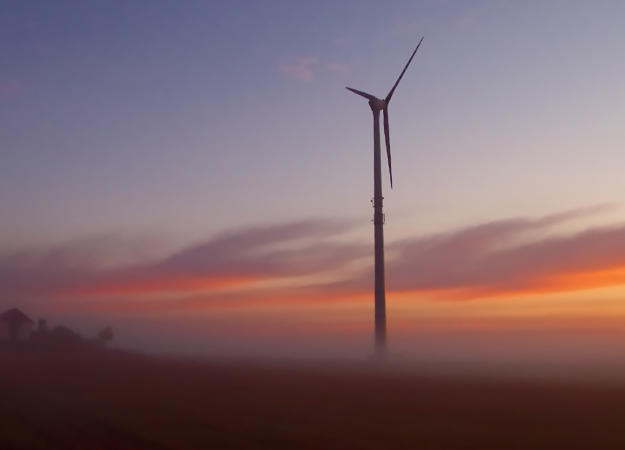 Union Ministry of New and Renewable Energy (MNRE) has decided to make available financial assistance from the Center through National Institute of Wind Energy (NIWE) for analyzing the wind power potential and the time series data from all the wind masts installed by the NIWE without charging any cost.
This move forms part of the new set of guidelines issued by the Union Ministry of New and Renewable Energy (MNRE) for development of On-shore Wind Power projects and for facilitating the academia and research institution for the wind industry.
As regards to the type certification and quality assurance, the new guideline states that the type certificate of the wind turbine model should mandatorily include the Hub and the Nacelle assembly/manufacturing facility in India.
The MNRE guideline further states that "no wind turbine model shall be allowed for installation in the country until it has obtained type and quality certification."
To facilitate State Nodal Agencies, investors, lenders and developers, the MNRE will bring out the list of type and quality certified wind turbine models eligible for installation in the country.
An on-line registry of wind turbines installed in the country will be created by the NIWE and the wind project developer shall upload monthly performance report of the wind turbine on the web-portal created by NIWE for this purpose, according to the new guidelines.
The Indian Wind Turbine Manufacturers' Association (IWTMA), an apex body for wind sector in India, has welcomed the new guidelines.
D V Giri, secretary general, IWTMA, said, "We at IWTMA strongly take exception to the new move by the MNRE to create an on-line registry and mandating the wind project developers to upload monthly performance report of the wind turbines would certainly reduce the importance of the NIWE."
As per the new guidelines, the proposal to establish wind power project should necessarily include decommissioning plan of the wind turbine after completion of its useful life and the NIWE will formulate guidelines for decommissioning of the wind turbines in consultation with the stakeholders.
editor@greentechlead.com