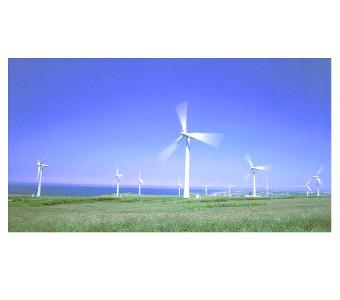 By Greentech Lead
Team: GE Energy Financial Services and JP Morgan jointly invested $225
million in a partnership that owns the 662.5-megawatt Capricorn Ridge wind farm
in West Texas. A subsidiary of NextEra Energy Resources remains the majority
owner and operator of the project.
This is the GE's second major investment with NextEra
Energy Resources. With this investment GE Energy added its renewable energy
portfolio in Texas by 2,143 megawatts of wind farms.
"This investment demonstrates our ability to provide both
the capital and equipment for critical energy infrastructure projects in
support of GE's broader ecomagination strategy," said Kevin
Walsh, managing director and leader of power and renewable energy at GE Energy
Financial Services.
The Capricorn Ridge wind farm employs 342 of GE Energy's
1.5-megawatt machines and 65 of Siemens' 2.3-megawatt machines. Texas Panhandle
that will increasingly supply renewable energy to major population centers in
eastern Texas via new transmission projects.
The Capricorn Ridge project is generating enough electricity
to power more than 220,000 homes while offsetting more than 952,000 metric tons
of greenhouse gas emissions per year, equivalent to taking approximately
186,000 cars off the road.
NextEra Energy Resources has
installed over 3,200 of GE's 1.5-1.6-megawatt wind turbines, or approximately
5,000 megawatts, in the United States since 2002.
"We are very pleased to have raised capital through this
differential partnership transaction on one of the nation's largest wind energy
centers," said Moray Dewhurst, vice chairman and chief financial officer of
NextEra Energy.
Recently, GE announced that
its Jenbacher gas engines will drive landfill gas (LFG) power generation
project of Laogang Renewable Energy. The project will save emissions by over
340,000 tons of carbon dioxide equivalent per year.
editor@greentechlead.com