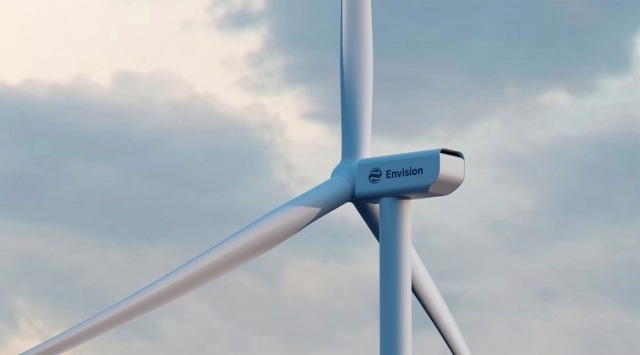 Envision Energy has won a wind turbines deal from UAE-based AMEA Power for the Amunet 500 MW wind farm project in Egypt.
The project has obtained financing from a prominent consortium of banks, including the International Finance Corporation (IFC) and the Japan Bank for International Cooperation (JBIC).
AMEA Power has selected Envision's EN 171- 6.5 MW wind turbines due to their exceptional efficiency, reliability, and safety even in harsh environments. The turbines feature advanced control systems that optimize performance and maximize energy production, while minimizing downtime and maintenance costs.
The Amunet project is expected to be commissioned by mid-2025. It will supply affordable and clean energy to Egypt's grid, contributing to the country's goal of generating 42 percent of its electricity from renewable sources by 2035.
"Envision has extensive expertise in new energy infrastructure, combining renewables with energy storage, digital grid, green hydrogen and power-to-x technologies," said John Lee, General Manager of Asia and Africa at Envision Energy.
"AMEA Power is excited to build the project with our trusted partner Envision Energy. Together we will help drive Egypt's transition to a sustainable energy future," said Aqueel Bohra, Senior Director, Project Development at AMEA Power.