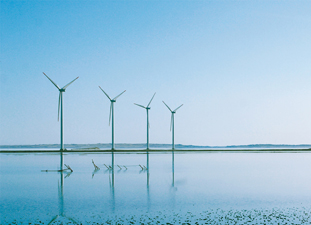 DuPont announced Appaloosa Run Wind Energy Center, a wind energy project resulting from a virtual power purchase agreement (VPPA) with a subsidiary of NextEra Energy Resources, is operational and generating renewable energy.
The Appaloosa Run Wind Energy Center, located in Upton County, Texas, will generate 135 megawatts of new wind power capacity or approximately 528,000 megawatt hours (MWh) of renewable electricity annually.
It will deliver the clean energy equivalent to avoiding the carbon emissions from more than 81,000 passenger cars driven each year, or the annual electricity consumption of nearly 70,000 homes. Appaloosa Run Wind Energy Center provides many economic benefits for Upton County, including enhancements to local roads, schools and services.
The project will also help support DuPont's Acting on Climate goal of reducing absolute greenhouse gas (GHG) emissions by 30 percent, including sourcing 60 percent of electricity from renewable energy, by 2030, and achieving carbon neutrality by 2050.