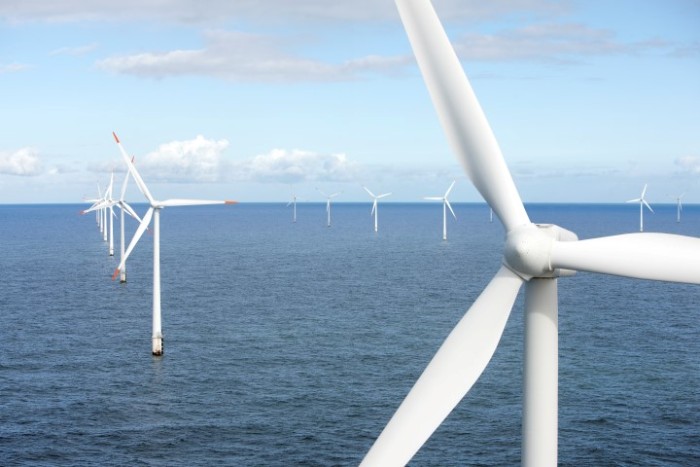 Dominion has entered into an agreement with the federal Bureau of Ocean Energy Management (BOEM) to erect a pair of 6 MW test turbines on the Outer Continental Shelf, on the east of the Virginia Beach shoreline.
The turbines are part of a demonstration project and if found successful, Dominion will develop a Wind Energy Area near to it to generate enough electricity to power 700,000 homes.
Dominion is undertaking this demonstration being a partner in the Virginia Offshore Wind Technology Advancement Project (VOWTAP).
The demonstration project is expected to cost about $250 million. The two test turbines will be in place by 2017.
In addition, the data collected under this research lease will help to understand the wind potential, weather and other conditions relevant to standing up wind power generation offshore Virginia.
With this research lease, Virginia will be the first state to build wind turbines in the Atlantic Ocean.
Environmentalists have approved this initiative. According to them, this lease will ensure that Virginia can realize the potential of the coast to produce clean offshore wind energy.
Full-scale development of offshore wind can create thousands of clean energy jobs and address climate change, in place of new gas power plants and investment in nuclear reactor at North Anna.
According to the Virginia Coastal Energy Research Consortium, a commercial wind farm, if fully developed, the farm can create between 9,700 and 11,600 career jobs within 20 years.
Dominion won a lease-sale bid for the Wind Energy Area in 2012, paying $1.6 million for the right to explore the site's potential for offshore wind energy.
But first Dominion plans to install and operate two test turbines just west of the Wind Energy Area, along with support facilities and cabling to shore.
Last May, Dominion received a $47 million competitive grant from the U.S. Department of Energy to help fund the project, on top of another $4 million federal grant in 2012.
In US, two offshore wind farms have been in development for several years off the coasts of Massachusetts and Rhode Island.
In Massachusetts, the Cape Wind Project in Nantucket Sound was proposed by a private developer as the first offshore wind energy project in U.S. coastal waters.
The Deepwater Wind project off Rhode Island is touted as the first offshore wind farm in the country, albeit in state waters.
Sabeena Wahid
editor@greentechlead.com