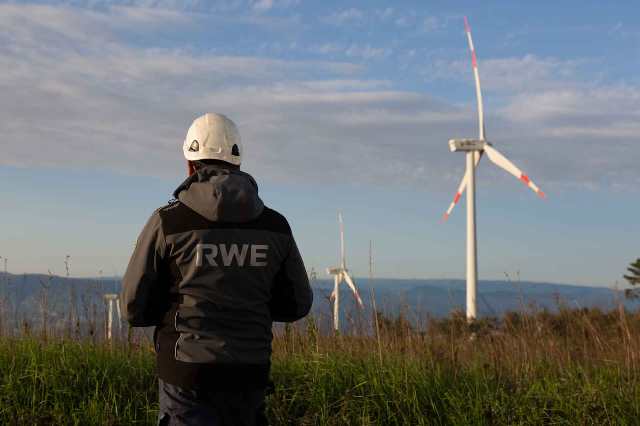 Construction has officially commenced at RWE's Sofia Offshore Wind Farm, a monumental renewable energy project set to significantly contribute to the UK's net-zero targets.
The project involves laying essential subsea cable infrastructure connecting the UK's northeast coast to the wind farm site on Dogger Bank in the central North Sea. Prysmian's state-of-the-art vessel, the Leonardo da Vinci, is responsible for installing the initial section of high voltage direct current (HVDC) export cable. This cable will transport green electricity from the wind farm back to the UK coast, ultimately feeding into the UK transmission network.
The Sofia Offshore Wind Farm represents an impressive investment of over £3 billion in the UK's energy infrastructure by RWE, marking a substantial commitment to renewable energy. Once completed, Sofia will generate clean electricity equivalent to meeting the energy needs of over 1.2 million typical UK households.
Sven Utermöhlen, CEO of RWE Offshore Wind, emphasized the significance of the project, stating, "Sofia is RWE's largest renewable construction project to date, and its furthest from shore. The project is setting new standards in terms of addressing innovation, sustainability, and engineering challenges." Utermohlen acknowledged the years of planning and collaboration with suppliers and stakeholders that have brought the project to this milestone.
Located on Dogger Bank, Sofia Offshore Wind Farm is 195 kilometers from the UK's northeast coast and will feature a single offshore converter platform. Electricity generated will be transmitted 220 kilometers to landfall in Redcar, Teesside. The wind farm will utilize 100 Siemens Gamesa 14-megawatt offshore wind turbines, making it one of the most advanced offshore wind projects globally. Forty-four of these turbines will incorporate recyclable blades.
Prysmian's impressive 170-meter-long Leonardo da Vinci vessel, operating out of the Port of Middlesbrough, will lay two 130-kilometer sections of cable in parallel. The cable laying process begins off the Teesside coast and progresses towards the wind farm site. Installation of the two remaining 90-kilometer sections of marine export cable is scheduled for 2024. By late 2024, the vessel will have laid a total of 440 kilometers of high-voltage marine export cables.
Onshore construction in Teesside has been ongoing since June 2021 to build the onshore converter station and cable corridor. The initiation of cable laying marks the commencement of a three-year offshore construction phase.
RWE, the UK's largest power producer, has ambitious plans to invest up to £15 billion in green technologies and infrastructure in the UK by 2030. Tom Glover, RWE's UK country chair, emphasized the company's commitment to green energy, stating, "This major construction milestone at Sofia further demonstrates our enviable expertise in offshore wind, which has been pioneered over 20 years in the UK."
RWE's extensive UK portfolio includes involvement in offshore wind extension projects and exploration of offshore floating wind projects, highlighting the company's pivotal role in the UK's transition to clean and sustainable energy sources.