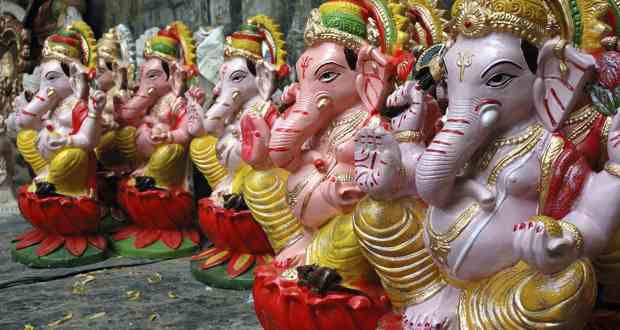 With the well-known Hindu festival, Ganesh Chaturthi being celebrated in different parts of India, eco-friendly Ganesha idols are gaining popularity.
Generally, these idols are made of Plaster of Paris (POP), which looks attractive, are available cheaper and easy to make.
Where-as, eco-friendly Ganesha idols are made of clay, natural fibers, coir ropes, straw, paper and other biodegradable materials. It takes time to create an eco-friendly idol which makes it a bit costlier.
The festival involves installing idols of Ganesha in public shrines, which are worshipped for ten days and then immersed in a water body.
These idols are immersed in water,but the POP idols are non-biodegradable and insoluble while, the eco-friendly alternatives degrade quickly without damaging the environment.
Moreover, the chemical paints contain heavy metals like mercury and cadmium, causing water pollution. The material also increases the acid content of water sources and can kill natural life in the water.
During immersion, non-biodegradable decorations that bejeweled the idol also gather in the layers of sand on the beach. People who use this polluted water suffer from a host of medical ailments.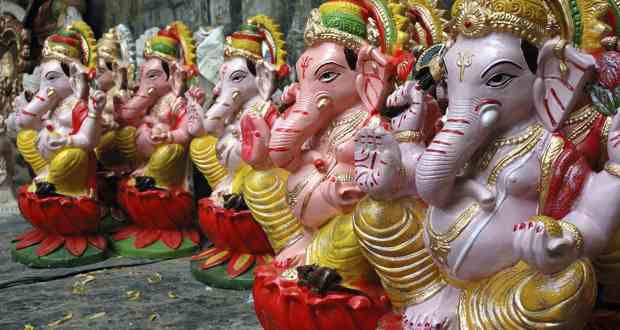 To do their bit for the environment, several housing societies and organizers are opting for eco-friendly idols.
With the Ganesha goes green campaign, held in various cities, people are pledging to celebrate the festival in an eco-friendly manner.Many families are preferring to buy eco-friendly idols.
Prominent Bollywood celebrities and other famous personalities contribute to the promotion of green Ganesha through a number of events and worship ceremonies held in Mumbai.
Artificial ponds established at localities and societies for the immersion purpose are latest addition to the drive initiated by eco-conscious people to spare lakes and beaches from pollution.
There should be a stringent law. Goa government has implied laws against using plaster of Paris for making idols. That kind of law, which makes use of eco-friendly materials should be made mandatory, commented, M P Pawar, sculptor, ex-dean, Sir J J School of Art.
The campaign is to encourage people to use clay Ganesh idols that do not harm the environment, said, Satosh Banpur, director of campaign, Hyderabad goes green.
editor@greentechlead.com