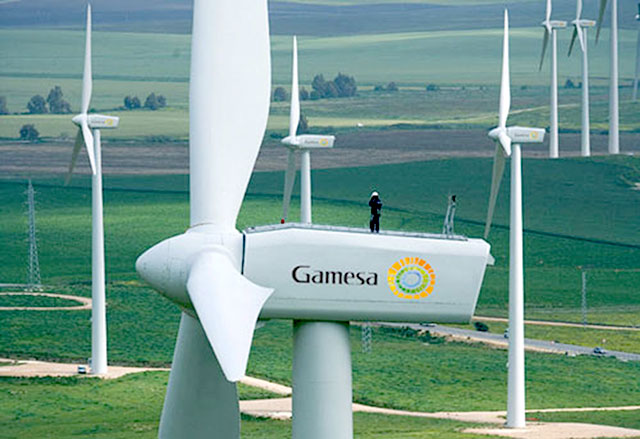 Spanish wind energy developer Gamesa, has signed a 100 MW turbine supply contract with Hebei Construction & Investment Group (HCIG), China.
Gamesa is required to supply, install and commission 50 of its G97-2.0 MW turbines at the Fengdianzhiqing wind farm, located in Zhangjiakou, in the province of Hebei.
ALSO READ: Gamesa to supply turbines for six Indian wind farms
The company will be delivering the turbines in the third quarter of 2015, in accordance with the agreement. And the project is slated for commissioning the following quarter.
Gamesa has supplied turbines for 250 megawatts capacity to HCIG Since 2008. HCIG is the largest operator in Hebei and one of the top ten wind energy developers in China.
Across China, Gamesa has installed more than 3,626 MW and maintains 900 MW capacity.
In a report presented earlier this month, Gamesa stated that it earned a net profit of 62 million euros in the first quarter of 2015. It was more than triple the 17 million euros reported for the same period the previous year.
Gamesa stated that the launch of Adwen, a joint venture the company formed with AREVA, had a positive impact of 18.5 million euros on the net profit for the quarter.
And it terms of markets, the company said its growth was supported by strong contributions from India (27%) and China (24%), and by the recovery in Europe and RoW (17%). Latin America contributed 18%, and the US 14%, the report states.
Ajith Kumar S
editor@greentechlead.com