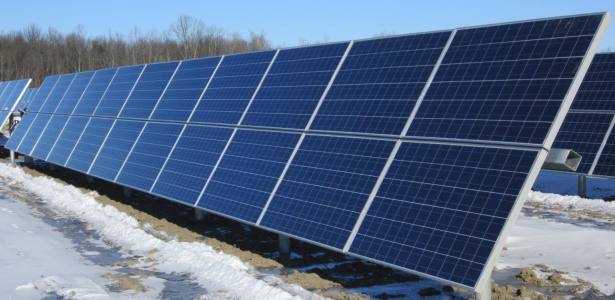 The Indian government plans to include Japanese yen among currencies in foreign currency-denominated tariff plan for solar energy.
The government wants more foreign investors to enter the solar energy sector of India, considering the reduced foreign exchange risk.
It is believed that India's move has been prompted by the recent announcement made by Japan's SoftBank Group that it had big plans for India's solar energy sector.
According to a report, SoftBank, in partnership with Bharti Enterprises Ltd and Taiwan's Foxconn Technology Group, plans to invest about $20 billion in solar energy projects in India. A joint venture named SB Cleantech formed by the three companies will be investing in the project.
Currently, the US dollar, euro and yen are part of the currency basket.
India had initiated a dollar-denominated tariff plan for solar energy for some time in its bid to attract foreign investors.
The government of India is working toward the solar energy sector to the extent that green power would cost less than Rs 4.50 per unit.
Initial calculations show a foreign-currency denomiated tariff plan could see rates go down to even Rs 4.37 a unit.
Ajith Kumar S
editor@greentechlead.com