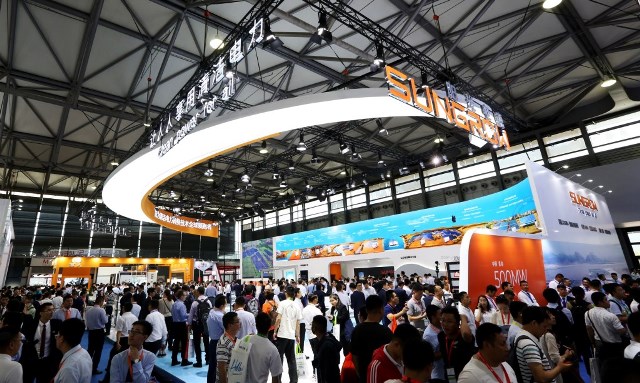 Sungrow has presented the company's products and solutions at SNEC 2019 in Shanghai, China.
Turnkey station SG3125HV-MV, a product with gigawatts of installations, the 1500 Vdc string inverter SG250HX with optimal protection capability of IP66 and 12 MPPTs, were at the display.
Sungrow showcased upgraded solutions varying from 3kW residential products to a 1.5 MW outdoor inverter.
Sungrow's inverter SG100CX focusing on rooftop installations in China, features 9 MPPTs, a protection level of IP66 and an anti-corrosion grade of C5, enabling high efficiency in the shade and harsh conditions.
Sungrow showcased 1MW-2 Hour solution, featuring integration of PCS, lithium-ion battery banks and advanced energy management systems in a 40-ft container. The flexibility of the storage system enables the provision of services such as peak shaving, PV curtailment and reserve capacity which enhances the overall benefits added to the system.
Sungrow launched a new manufacturing base in China two months ago, which will enable the total production capacity up to 50 GW per year.
"Energy storage will grow into an essential role for the inter-connectivity of clean energy," Cao Renxian, chairman of Sungrow, said.