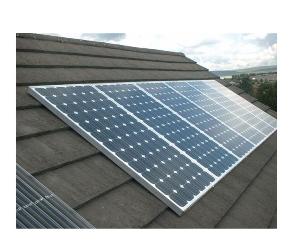 SolarWorld Industries America complained that Chinese
imports of solar cells and panels into the United States have harmed American
domestic solar manufacturers. The company also said that China's unfair trade practices
are anticompetitive.
The U.S. International Trade Commission announced an
investigation, into whether the government should apply remedies to prevent
further harm in response to petitions by SolarWorld Industries America and the
Coalition for American Solar Manufacturing (CASM).
CASM argues China's export drive has cost Americans about
2,000 direct jobs throughout the United States and many more at the
subcontractor level.
"SolarWorld and countless other participants in the U.S.
solar industry stand for sustainable production in the major markets where
solar is sold, for healthy, international and sustainable competition, and for
sustainable environmental practices in producing and deploying renewable
energy. Conversely, nothing about China's export campaign has proven to be
sustainable, including its subsidized and dumped pricing," said Gordon Brinser,
president of SolarWorld Industries America and
leader of CASM.

In a letter to President Obama, about 60 members of the
U.S. Senate and House of Representatives concurred, raising concerns that
China's anticompetitive trade practices undermine innovation, jobs and
efficiency. Obama has expressed similar concerns in response to questions about
the case last month.
As soon as January 12, the U.S. Department of Commerce
could determine preliminary trade remedies as well as "critical circumstances,"
meaning that China had mounted a surge of U.S. imports to circumvent the imposition
of tariffs. If Commerce does both, importers would have to put up bonds or cash
deposits on estimated duties on imports back to Oct. 14, 2011. On Nov. 9, the
Commerce Department initiated its investigations and found that the domestic
industry supported the petitions.
"Today's unanimous vote is another step toward restoring
the healthy global competition in the solar industry that has reliably driven
down production costs and prices by 10 percent or so a year for many years. We
only ask for fair and legal competition, which is good for industry and
consumers alike," added Brinser.
By GreentechLead.com Team
editor@greentechlead.com