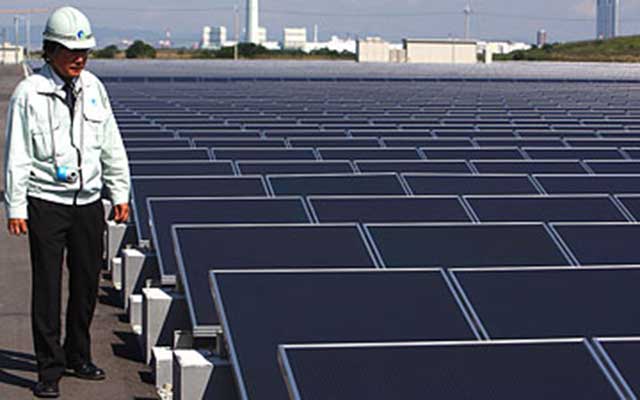 UK has dropped from seventh to eighth in the Renewable Energy Country Attractiveness index as the country's parliament tries to figure out how it will exit the European Union (Brexit) on its currently scheduled departure date of April 12, 2019.
A no-deal Brexit for the UK is still possible, meaning that it would leave the EU without any agreements about how the relationship between London and Brussels would appear in the future.
As a result, investment in UK renewables has dropped by 46 percent due to the uncertainty of how Brexit may alter the cost of exported energy to the continent, as well as the price of imported renewable equipment.
Yet despite the uncertain future between the UK and the EU, solar energy is set to experience a boost in the UK, partially thanks to the political turmoil that threatens to engulf the country. No agreement means no stable EU-UK energy transfer deals, and solar energy has more chance to grow in unstable conditions than traditional energy sources.
Since 2008, solar power has become the second most popular form of renewable energy behind wind in the UK. In 2018, it generated one-fifth of the country's electricity during the summer months and almost 850,000 UK-based homes have been fitted with solar panels.
Energy experts attribute the rise in solar's popularity to the European Commission's lift of trade controls or import tariffs on Chinese-made solar panels in September 2018.
The removal of this Minimum Price Import (MIP) means that the price of Chinese imports would drop by 20 percent. As a result, this has led to cheaper solar installation systems being offered to consumers, and in the UK the cost of a 4KW system has dropped from £12,000 – £14,000 to around £6,000.
Sun Investment Group (SIG) is one of the regional solar energy providers in Central-Eastern Europe, and has previously operated in the UK. Despite the UK struggling to resolve its political and energy future with Europe, it will continue to examine the country's solar energy market for any future opportunities.
With lifted trade controls on Chinese imports and UK homes and businesses seeking for a stable energy source, solar energy stands poised to benefit from the current political uncertainty.