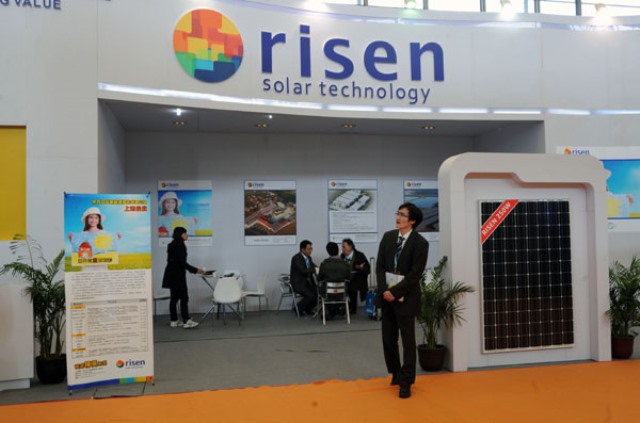 Risen Energy has posted operating revenue of 6.056 billion yuan or approx. $847 million in the first half of 2019, an increase of 27.59 percent from a year earlier.
Risen Energy generated net profit of 485 million yuan or approx. $67.8 million during the first half.
Risen Energy on August 19 held a groundbreaking ceremony for its 2.5GW heterojunction cell and module project in Ninghai in Zhejiang province. Total investment for the project reached 3.3 billion yuan or approx. $467 million.
Risen Energy's heterojunction components can generate electricity on both sides of the panel and provide investors with a 10-30 percent higher level of income from the power generated.
The company's photoelectric conversion efficiency for Jaeger HP series of 72 components reached 21 percent. The maximum conversion efficiency for its MBB monocrystal cell has exceeded 23 percent, with an average efficiency reaching 22.73 percent.
The company plans to gradually complete the switch from 5BB to MBB technology which it commenced in June 2019 and achieve full mass production of MBB technology within this year.
The company's production capacity is expected to reach 12GW-15GW with the expansion of battery component projects in Ninghai and Jintan. Risen Energy has capacity of photovoltaic module at 9.1 GW.
Risen Energy built the 132MW (dc) Merredin solar farm, the large-scale renewable power plant in Western Australia – by managing the engineering design, construction, commissioning and operation of the project.
Risen Energy has won many large orders in in Vietnam. To date the company has won the 61MW solar project with Tasco, the 50MW solar power station project owned by Vietnam-based Bitexco Group's subsidiary, Hoang Son's 62 MW project and PNP HANOI's 50MW project, among other major projects in Ninh Thuan.