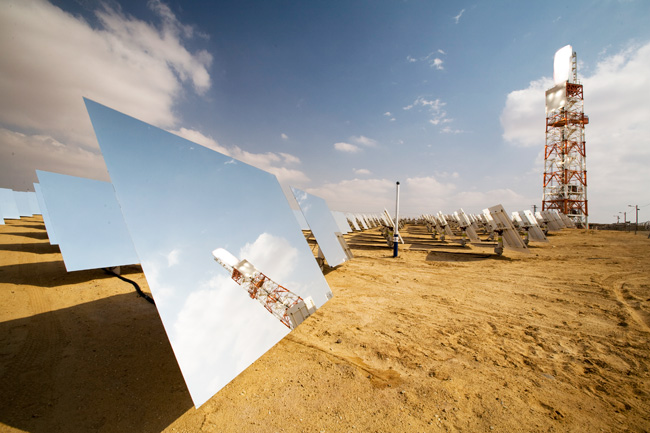 Masdar has inked a partnership deal with Office National de l'Electricité et de l'Eau Potable (ONEE) for establishing 17,670 of solar home systems across 940 villages in Morocco.
Masdar and ONEE will collaborate on design, supply, installation and commissioning of the project for two-years.
In addition, Masdar will provide maintenance and operational training also, which will be later taken over by ONEE.
On completion, these solar homes will be made operational and ready to generate energyy with further electrification works.
It is expected that, through this initiative 99 percent of rural Morocco will have access to energy by the end of 2017.
Each solar home system consists of 290 watt solar panels, which can charge two batteries with sufficient storage capacity for three days.
The solar home systems are being delivered by Masdar Special Projects and are funded through a grant by the Abu Dhabi government.
Rural electrification through Solar Home Systems is part of the program launched by the Moroccan Government in 1996.
Already this program has helped to connect around 12 million people to the national grid, providing 51,559 homes with solar systems.
The Moroccan government is committed to securing 42 percent of nation's energy from renewable sources by 2020.
The government aims to install 2 GW of solar energy by 2020, which will represent 14 percent of the country's total installed capacity.
It is anticipated that the Noor-Ouarzazate Concentrated Solar Power Project alone can supply power to 1.1 million Moroccans by 2018.
This project will be funded through US$400 million from the World Bank and US$119 million from the Bank administered Clean Technology Fund.
Masdar's large-scale projects include London Array and the Dudgeon wind farm, a 402 MW project underway in the United Kingdom.
Besides, Masdar is working to deliver the 117 MW Tafila onshore wind farm in the Hashemite Kingdom of Jordan and a 50 MW wind farm in the Sultanate of Oman.
Sabeena Wahid
editor@greentechlead.com