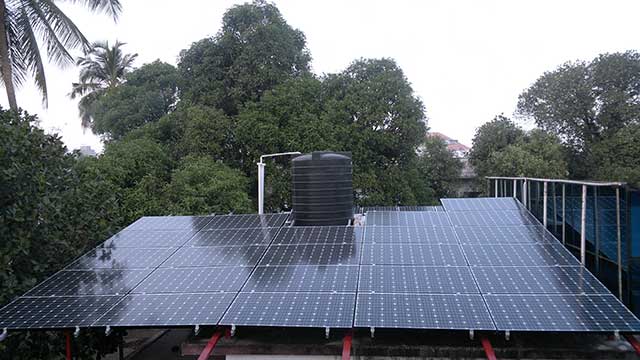 India has published a tentative state-wise break-up of rooftop solar capacity targets for 2022. The country is targeting 40 gigawatts of rooftop solar installations in the said period.
Tarun Kapoor, joint secretary, Ministry of New and Renewable Energy (MNRE), has outlined the targets in a letter to state officials.
The letter states that state nodal agencies, utilities and the Solar Energy Corporation of India (SECI), soon to be renamed Renewable Energy Corporation of India (RECI), will be responsible for implementing the rooftop programme.
Apart from government funding, the private sector is also expected to contribute to the development of the capacity.
According to a report, MNRE was working to arrange funding "at a reasonable rate of interest" from international finance agencies such as the World Bank, KfW and ADB.
Another avenue for promotion of rooftop solar projects is the Integrated Power Development Scheme (IPDS) envisaged by the ministry of power. The scheme has the provision to promote rooftop solar with net metering on government buildings.
Rooftop solar projects have been receiving greater focus and supportive measures are being implemented toward promotion of such distributed generation of electricity.
Recently, Reserve Bank of India included solar projects under priority lending capped at Rs150 million (US$2.5 million). The move is expected to make financing easier and affordable for rooftop solar projects.
Also, with the reduction in prices of solar panels, a proportional reduction in subsidies from 30 percent to 15 percent won't actually cause significant variation in costs incurred for installation.
A further impetus for rooftop solar could come in the form of a provision that was part of the recently approved target of 100 gigawatts by 2022. The provision makes rooftop solar mandatory.
And if it becomes a policy, rooftop solar will be mandatory for all new construction.
Ajith Kumar S
editor@greentechlead.com