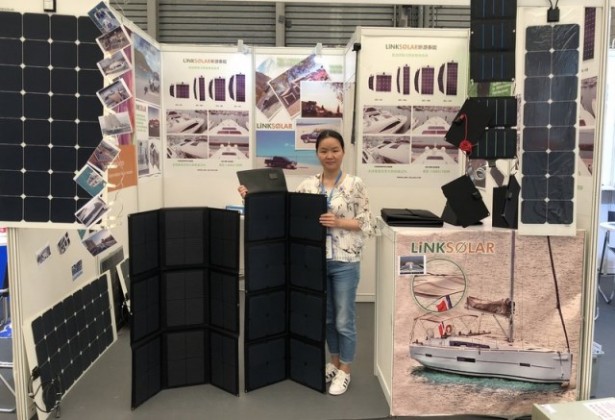 LinkSolar, a manufacturer of flexible solar panels, today announced its new generation of Day4 flexible solar panels.
Day4 solar panels featuring A grade cells are portable and lightweight with a completely redesigned structure and electrodes to absorb more light, LinkSolar said.
LinkSolar flexible solar panels guarantee over 19% efficiency. Therefore, they can generate more power than the conventional solar systems. The power output ranges from 50 watts to 150 watts.
"Thanks to the inter contacts in these flexible solar cells, which create at least 18 times interconnection point for managing possible micro cracks on surfaces," said Dean, LinkSolar product manager.
"With the new design of LinkSolar Day4 flexible solar panels, there is no interruption of electron flow. In fact, they can replace high cost value SunPower solar cell made flexible solar panel," Dean added.
The portable solar panels are foldable, hence occupy very small space. They are tolerant to bending and cracking, even in marine environments.
Furthermore, the LinkSolar Day4 flexible solar panels feature mono-crystalline highly efficient SR cells. They are sandwiched by two patented metallic grids for a reliable and predictable power generation.
Day4 flexible solar panels are fully customizable too.
LinkSolar has also opened the door for OEM flexible solar panels and portable solar panels.
editor@greentechlead.com