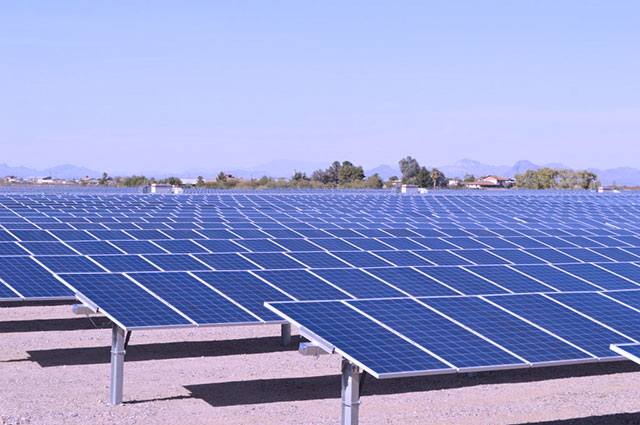 German renewables developer Juwi has received engineering, procurement and construction (EPC) contract to develop a 7.4-MW solar energy farm for the Turkish firm Karine Enerji.
Juwi has kicked off construction work at the seven sites in the municipality of Denizli which the project is comprised of.
The project is expected to begin commercial operations later this year and the sites should together generate 12 GWh of electricity annually.
Although Juwi has undertaken projects in Turkey since 2013, the latest project is its first official solar project in the country.
"We follow a large pipeline of potential projects and will successfully realize more projects in the future," Juwi COO Stephan Hansen noted.
In January Juwi had celebrated exceeding 300 megawatt of capacity in its Asia-Pacific Division.
The company had first established a subsidiary in Bengaluru, India, in 2010. And the next year it established its regional headquarters in Singapore.
Besides India, the company initially took up projects in Japan, Thailand and Malaysia and gradually expanded to include the Philippines and Australia.
The company is also exploring possibilities in other nations of the region with a huge amount of untapped potential.
Turkey, too, is a growing market for renewable energy. The country aims to meet one-third of its electricity needs with renewables by 2023.
Over the past decade the country has more than doubled its installed green energy capacity to 25 GW and is expected to attain 40 GW capacity in another ten years.
Ajith Kumar S
editor@greentechlead.com