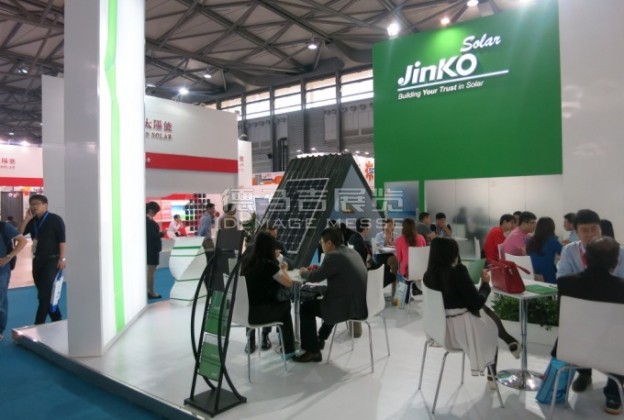 JinkoSolar Holding, a solar module manufacturer, announced that it has secured over 10.7 GW in orders for 2019.
JinkoSolar signed several large supply agreements – mainly for Cheetah — in countries such as Vietnam, Mexico, Spain and a number of other markets. JinkoSolar said overseas orders with fixed terms and conditions account for the vast majority of the secured orders.
JinkoSolar said installations in China are expected to pick up during the second half of 2019.  Gener Miao, chief marketing officer of JinkoSolar, said: "Our strategic foresight to expand into high efficient product markets at an early stage is paying off. Jinko will support our customers and partners with over 15 GW capacity of facility."
JinkoSolar earlier reported revenues of $3.64 billion (–5.4 percent) in 2018 – mainly due to decline in the average selling price of solar modules.
JinkoSolar said its solar module shipments touched 11.4 GW (including 209 MW used in the company's overseas downstream solar projects) in 2018 compared to 9.8 GW in 2017.
JinkoSolar plant
JinkoSolar also announced it is expanding its mono wafer production capacity with the new 5 GW mono wafer production facility in Leshan, Sichuan Province, China. The company's mono wafer capacity increased to 6.5 GW as of March 31, 2019 through improvements in both production output and efficiency from 5.7 GW in 2018.
The new facility is expected to increase the company's mono wafer capacity from 6.5 GW to 11.5 GW upon completion.
JinkoSolar signed an investment agreement and completed feasibility reports and project design planning for the Sichuan production facility. The new facility is expected to begin production in third quarter of 2019 and reach full capacity in the fourth quarter of 2019.
Kangping Chen, chief executive officer of JinkoSolar, said: "We expect the new mono wafer capacity from this new facility to significantly increase the proportion of self-produced high efficient products and improve overall profitability."