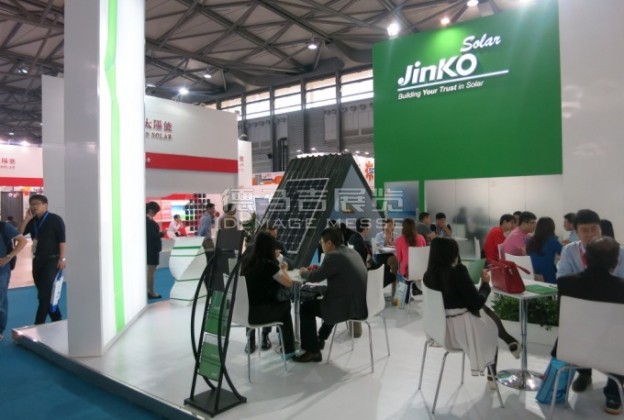 JinkoSolar Holding announced the official launch of its 2020 flagship Tiger Pro module series.
JinkoSolar said it will start mass production of Tiger Pro module series in the third quarter of 2020.
The Tiger Pro module series showcases multiple solar power efficiency innovations across three flagship model. The module series can generate maximum power output of up to 580Wp, which are 40 percent higher than current mainstream products installed in utility projects.
All these high energy density modules use innovative multi-wire 9BB and TR tiling ribbon technology to reach significantly improved performance with conversion efficiency up to 21.6 percent.

Other advantages of the Tiger Pro module series include lower power attenuation rate (at 2 percent for the first year) and better open-circuit voltage. By reducing LCOE compared to traditional modules, the Tiger Pro module series paves the way for investors to generate higher power output.
JinkoSolar CEO Kangping Chen said: "Tiger Pro series enables the construction of more powerful and efficient solar power farms that will bring higher return on investment for projects with larger technical and efficiency requirements."
JinkoSolar has an annual capacity of 11.5 GW for mono wafers, 10.6 GW for solar cells, and 16 GW for solar modules, as of December 31, 2019.