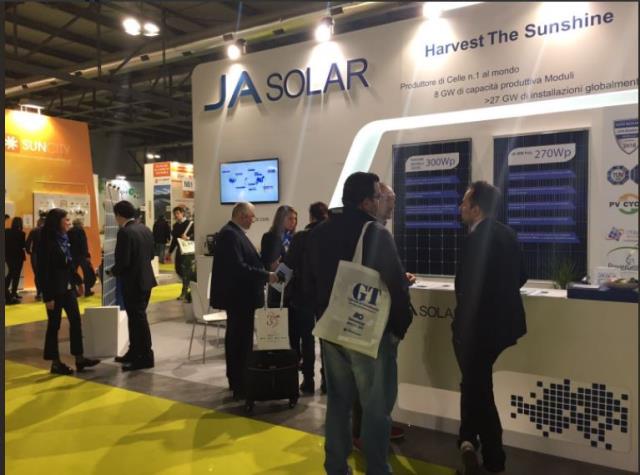 JA Solar Holdings has supplied 3.2MW of mono PERC modules for Aramex's solar plant in Dubai, United Arab Emirates.
This plant represents the largest single-rooftop solar project in the Middle Eastand North Africa (MENA) region to date.
IMG Solar FZE, a subsidiary of Izzat Marji Group in Jordan, constructed the rooftop solar project in Dubai Logistics City on a turnkey basis.
JA Solar said the rooftop solar project is expected to generate 5 million kWh of electricity per year, accounting for 60 percent of the electricity needs of Aramex's facility, and to reduce carbon dioxide emissions by 3,000 tons annually.
JA Solar supplied all of the mono PERC modules used in the project. The company is the core patent holder of PERC technology, and its PERC products were designed to withstand the climate in Dubai.
JA Solar said these high-performance modules can also resist high temperature and the abrasion of wind and sand, have higher reliability and power generation efficiency, and provide a solid guarantee for maximizing the power generation out of the system.
"We are committed to the research and development of mass-produced, high-efficiency solar modules," Cao Bo, vice president of JA Solar, said.