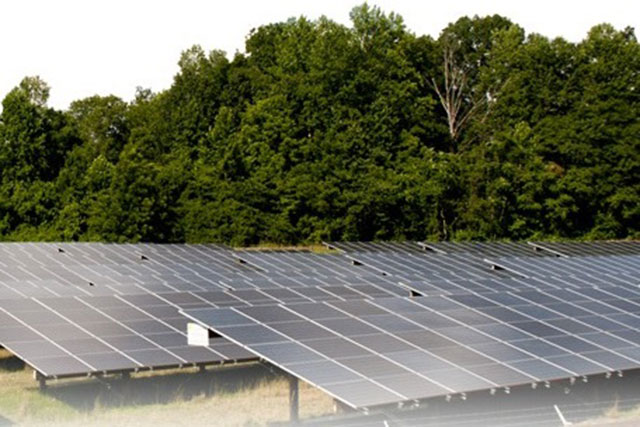 The clean energy arm of Hindustan Power has commissioned its second solar power plant of 50 MW capacity in Punjab at an investment cost of Rs 325 crore.
Hindustan Power said in a statement here that the high degree of solar insulation in Punjab is enabling this unit to "generate 2,20,000 units of clean energy per day."
"The solar plant is capable of addressing the energy requirements of 73,000 household per day and has been built using crystalline silicon technology."
The company said the commissioning of the 50 MW solar plant increases the cumulative solar capacity of the company in Punjab to 84 MW.
Situated in the cotton farming region of Punjab, the solar plant is part of the drive to promote clean energy and turn farmers into green energy entrepreneurs, it added.
The project was awarded by the Punjab Energy Development Agency after a bidding process and the power purchase agreement has been signed with the Punjab State Power Corporation Ltd. (PSPCL).
"By comparing high-resolution solar resource data at various locations, we were able to identify, and secure investments in the most promising sites for solar photovoltaic power plants in Punjab," Hindustan Power Chairman Ratul Puri said in a statement.
"Hence, we were able to invest Rs 525 crore and quickly ramp up the cumulative capacity of the company in Punjab to 84 MW over the last nine months," he added.
The company, which has a current solar capacity of 600 MW, said it plans to incrementally commission 200 MW solar in Punjab in the next two years.
IANS