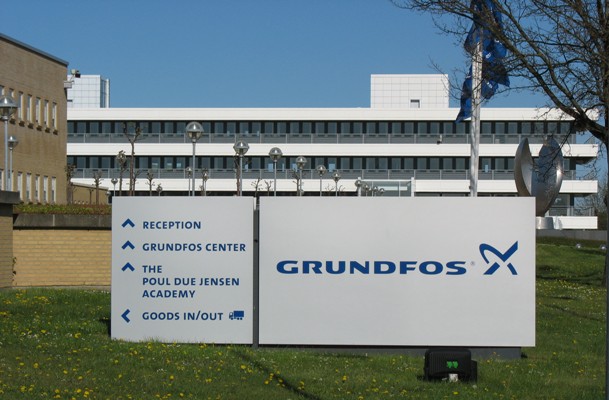 Danish company Grundfos is likely to launch its India designed and manufactured solar pumps next year, said a top official of the company's Indian subsidiary.
The company is also mulling an assembly plant in Gujarat to save on logistics cost.
"We plan to launch the small solar pumps during the first quarter of 2016-17. It will be targeted at semi-urban and rural markets where power supply is unpredictable," N.K. Ranganath, managing director, Grundfos Pumps India Pvt. Ltd., told reporters here on Monday.
According to Ranganath, the prototypes are now being tested in different parts of the country.
"The pump can draw water from a depth of four metres and pump it up to a height of 12 metres. We can give the pump with or without solar panel depending on the customer's preference," Ranganath said.
He said the product would be priced around Rs.20,000 in line with the market.
Queried about making bigger-sized solar pumps that are currently being imported and sold by the company, he said, making it in India is not cost effective compared to imports.
Speaking about the proposed assembly unit in Gujarat, Ranganath said many of the components for the company's products are sourced from manufacturers in that state and the finished product is sent back there and to Gujarat's nearby markets like Maharashtra.
He said an assembly plant in Gujarat may save on logistics cost.
Ranganath said the company is hoping to close this year's books with around three percent growth over last year's turnover of around Rs.400 crore.
"In terms of the number of units, the sales would be same or slightly less as compared to last year, as we are selling higher capacity products this year more," he said.
Grundfos India also caters to neighbouring markets like Bangladesh, Bhutan, Maldives and ships out components to Europe and control panels to Africa.
Ranganath said Grundfos India has a decent market share in the commercial, water treatment, industrial and domestic segments while very small share in the water utility segment.
According to him, nearly 10 percent of the world's electricity is consumed by pumps.
Around four percent of the total world's electricity generation can be saved by using energy-efficient pumps.
IANS