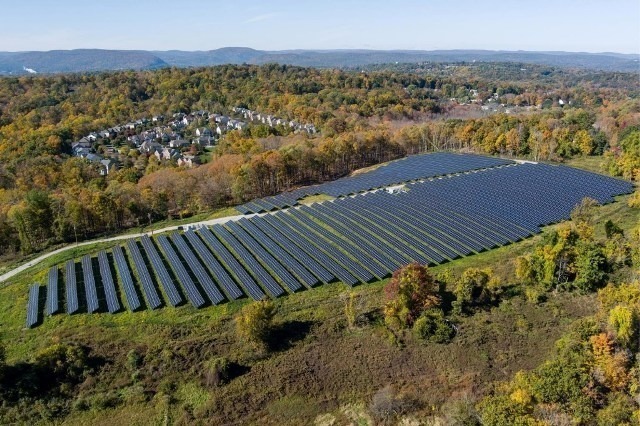 Dimension Renewable Energy, a prominent developer and operator of community solar projects, has announced the successful closing of a $237 million financing arrangement. This significant financial backing is earmarked to facilitate the construction of a distributed generation portfolio, boasting a total capacity of 120 MWdc (megawatts direct current).
Silicon Valley Bank (SVB), operating under the umbrella of First Citizens Bank, played a pivotal role as the lead debt syndicator in orchestrating this substantial funding initiative. Collaboratively, NT Solar and Advantage Capital took charge of arranging the tax equity portion of the financing structure.
The distinguished portfolio comprises a total of 28 solar projects strategically located across four states: New York, New Jersey, Virginia, and California. Dimension Renewable Energy's projects are poised to make a substantial impact by providing locally sourced solar energy to more than 12,000 residential and commercial customers. Remarkably, over half of this portfolio is dedicated to serving the energy needs of low-and-moderate income households, aligning with Dimension's commitment to fostering equitable access to renewable energy.
Notably, Dimension Renewable Energy operates as a portfolio company of Partners Group, a globally recognized private markets firm acting on behalf of its discerning clientele. This strategic investment in Dimension perfectly aligns with Partners Group's overarching thematic focus on investments within the decarbonization sector.
This substantial financing milestone marks a significant step forward in Dimension Renewable Energy's mission to expand renewable energy access while contributing to the broader decarbonization efforts. The successful collaboration between Silicon Valley Bank, NT Solar, and Advantage Capital underscores the growing support and enthusiasm for clean energy projects, particularly those with a strong community-focused ethos. With the backing of this substantial investment, Dimension is well-positioned to continue making a positive impact on local communities through sustainable, accessible solar energy solutions.