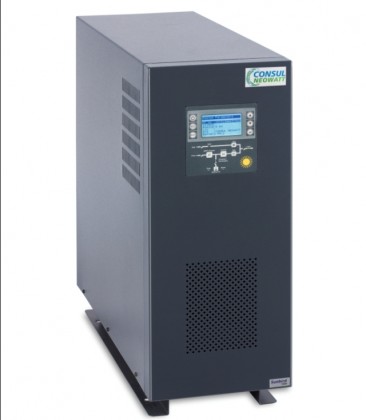 Consul Neowatt, a UPS company, announced it has received the approvals for execution of one of the largest battery based hybrid solar power projects in India totaling over 3MW.
The project will be powered by Consul Neowatt's Sunbird range of hybrid solar inverters, which has strong performance credentials and is today the No 1 preferred choice of solar system integrators in India for any solar power plant with energy storage.
The Sabzi Mandi project initiated by the Government of Uttar Pradesh is a full-fledged market facility for farmers well equipped with cold storage facilities, shops, drainage systems, and warehouses.
The project will cover 16 locations in the state and locations will be fitted with multiple units of 150kw to 400kW Sunbird solar PCUs to be self-sufficient for uninterrupted power supply.
The solar power in these sites will serve a mix load of pump motors, lighting, cool storage fans and other infrastructural needs of the Mandi's.
Sriram Ramakrishnan, CEO & MD, Consul Neowatt Power Solutions, said, "This project demonstrates the feasibility of high power solar power plants with energy storage as a viable option for DG Sets and is enabled by the industry leading technology in-built in our Sunbird hybrid solarPCUS."
editor@greentechlead.com