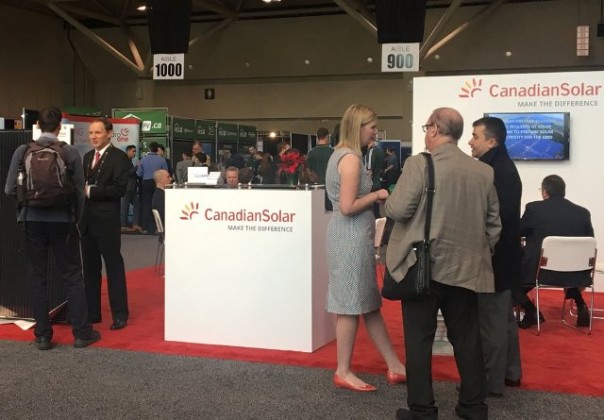 Canadian Solar said it expects module shipments to be in the range of 2.5 GW to 2.7 GW in the second quarter of 2020.
Canadian Solar is expecting revenues of $630-$680 million, with gross margin of 18.5-20.5 percent.
The company expects total solar module shipments of 10-12 GW in 2020, in line with the previous guidance.
"While demand has remained relatively strong into the second quarter, there are uncertainties in the global COVID-19 environment relating to the timing of certain project sales which had been scheduled for this year," Shawn Qu, chairman and chief executive officer of Canadian Solar, said.
"In addition, we have seen declines in module and input material ASPs, with the timing and scale of these declines creating uncertainty with respect to profit margins," Shawn Qu said in a statement.
Canadian Solar said module shipments increased 41 percent to 2.2 GW in the first quarter of 2020.
253 MW were shipped to the company's utility-scale solar power projects in the first quarter of 2020, compared to 295 MW in the fourth quarter of 2019, and 52 MW in the first quarter of 2019.
Revenue of Canadian Solar rose 70 percent to $826 million. Gross profit rose 108 percent to $223 million. Gross margin grew 480 basis points to 27 percent.
Canadian Solar said its portfolio of utility-scale solar power plants in operation was 956 MWp with an estimated total resale value of approximately $830 million to Canadian Solar.
"We delivered another strong quarter, achieving net income of $110.6 million, or $1.84 per diluted share, in the first quarter of 2020," Yan Zhuang, president and chief operating officer of Canadian Solar, said.