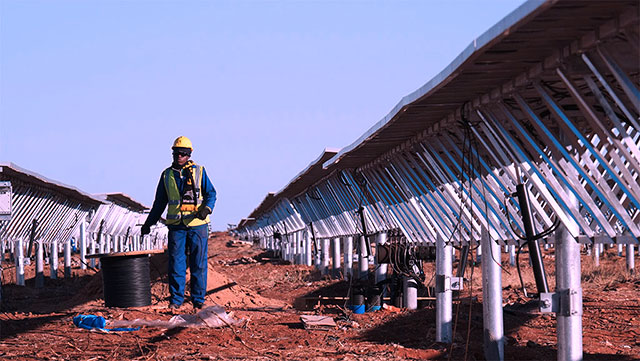 Italian independent (renewable) power producer Building Energy has signed a memorandum of understanding with New and Renewable Energy Authority (NREA) under which it is to develop two 50-megawatt photovoltaic plants in Benban, Upper Egypt.
NREA, which works under Ministry of Electricity and Renewable Energy of Egypt, awarded the $200-million project which is scheduled to start next year and will last 12 months.
The power output from each plant is expected to be roughly 143 GWh a year. In terms of greenhouse gas reduction the output is the equivalent of preventing emission of more than 100,000 tons of carbondioxide a year.
And electricity produced at the plant is to be evacuated under a 25-year Power Purchase Agreement by means of the 220 kV high voltage power cable linking Asswan and Cairo.
Building Energy has been developing projects in the Middle East and North Africa since early 2014. The works began with Building Energy's Dubai office, from which it manages and coordinates all the projects in the area.
Besides the Benban project, Building Energy is also working on a 200 MW PV plant in KomOmbo. It is also among the companies shortlisted for a large-scale photovoltaic projects. Building Energy boasts a sizable pipeline of projects in other countries including Saudi Arabia, Qatar, the United Arab Emirates and Kazakhstan.
Ajith Kumar S
editor@greentechlead.com