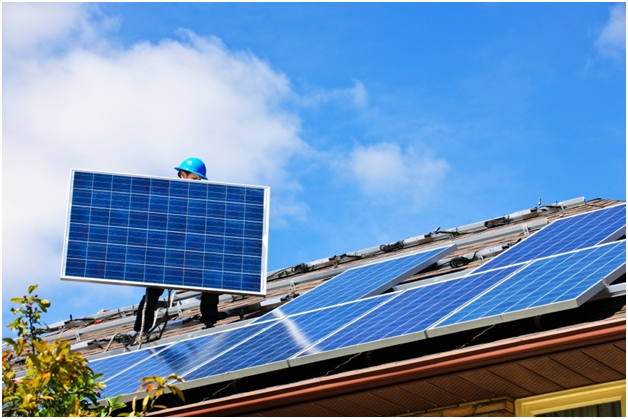 India's cabinet on Wednesday approved a significant hike in the budget for tapping solar energy through rooftop installations from Rs 600 crore to Rs 5,000 crore.
This will support installation of 4,200 MW Solar Rooftop systems in the country in next five years.
"The Cabinet Committee on Economic Affairs (CCEA) has approved the scaling up of budget from Rs 600 crore to Rs 5,000 crore for implementation of grid connected rooftops systems over a period of five years up to 2019-20 under National Solar Mission (NSM)," said a cabinet statement.
"It will come up through installations on the residential, government, social and institutional sector (hospitals and educational institutions) buildings," the statement added.
The CCEA decided that capital subsidy of 30 percent will be provided for general category states and union territories and 70 percent for special category northeast states, including Sikkim, and for Uttarakhand, Himachal Pradesh, Jammu and Kashmir, Lakshadweep, Andaman and Nicobar Islands under the NSM.
There will, however, be no subsidy for commercial and industrial establishments in the private sector since they are eligible for other benefits such as accelerated depreciation.
The government had earlier this year revised the target of the NSM from 20,000 MW to 100,000 MW by 2022. Of this, a total of 40,000 MW power will come through grid connected solar rooftop systems.
"This approval will boost the installations in a big way and will act as a catalyst to achieve the goal of 40,000 MW," the statement added.
IANS