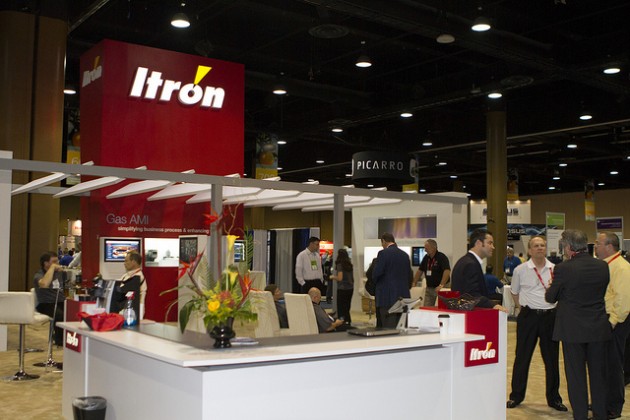 Itron announced a new contract with Entergy, which serves 2.9 million customers in Arkansas, Louisiana, Mississippi and Texas.
Itron will expand Entergy's network in support of their advanced metering infrastructure (AMI) to support 33,000 distribution automation (DA) endpoints.
Entergy's network expansion for DA will build on its existing Itron Gen5 network, which the utility is deploying to enable two-way meter communications and near-real time telemetry to support AMI applications.
Itron's network is designed to support multiple applications, including AMI, DA and other smart utility and smart city applications on a single network platform.
Utilities gain visibility into the health and performance of their grid in order to improve safety, extend asset life and improve service reliability.
Itron's DA networking solution improves outage management and restoration by taking advantage of a low latency network to help detect and isolate outages, while working to automatically restore the network. It enables accurate routing of field crews to fault locations, potentially reducing restoration time.
"Our network is purpose-built to exceed distribution automation requirements, including high bandwidth and low latency, and enables utilities to improve grid reliability and lower operating costs," said Sharelynn Moore, senior vice president of networked solutions at Itron.
Georgia Power deal
Itron also said it will deploy its demand management services to manage field services for Georgia Power's Power Credit demand response program. Georgia Power currently utilizes Itron's IntelliSOURCE Enterprise distributed energy resource management system (DERMS) and load control devices as the technology foundation for the program.
IntelliSOURCE Enterprise will facilitate the Itron field services operation by automating all processes related to device deployment and maintenance, including contact management, call center support, work order management and inventory management.
Itron revenue
Itron said its revenue rose 22 percent to $596 million in the third quarter. The Q3 revenue includes $90 million from the acquisition of Silver Spring Networks.
Gas segment revenue grew 19 percent driven by record North America communication module shipments. Electricity segment revenues were in line with the prior year and Water revenue, while decreasing 2 percent as reported, was up 1 percent excluding changes in foreign exchange rates.
Gross margin of 33.1 percent decreased from 34.1 percent in the prior year. The decline was primarily driven by higher component and commodity costs, supply chain inefficiencies and the release of special warranty reserves in the prior year.
Operating expenses of $155 million increased, driven by the acquired operations. Operating income increased to $42 million from $38 million in the third quarter of 2017 — driven by increased gross profit from the Silver Spring Networks acquisition and the Gas segment as well as cost controls.