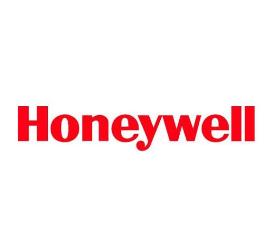 By Greentech Lead America: Honeywell has created a global
enterprise to centralize its existing smart grid resources and expertise to
respond to the growing needs of both energy providers and users. The new smart
grid solution is part of the Honeywell's Building Solutions business unit. The
company has created this Smart Grid Solutions to address the anticipated rise
in worldwide energy consumption and the corresponding need for
demand-side-management services.
"The grid won't be smart until it allows utilities
and users to work together to reduce consumption and boost stability. Honeywell
is providing the applications and services that will make energy infrastructure
smarter and enable it to deliver benefits from the power plant to the
consumer," said Paul Orzeske, president of Honeywell Building Solutions.

Smart Grid Solutions aim to bring innovative offerings to
market faster, and deliver end-to-end programs that connect utilities and their
customers to solve a variety of energy challenges, such as relieving stress and
congestion on aging electrical infrastructure, leveraging intermittent
renewable resources, and better managing the increased demand for energy.
"Honeywell has a long history helping balance supply
and demand through turnkey programs that provide benefits for utilities and end
users. However, the scope and applicability of our work is expanding. Countries
across the world are making significant investments to build a smarter, more
robust grid. And we have the technology, services and relationships to help those
investments pay dividends," said Jeremy Eaton, vice president and general
manager of Honeywell Smart Grid Solutions.  
Honeywell is currently working with the Tianjin
Economic-Technological Development Area (TEDA) to implement China's first smart
grid demand response project. Honeywell is conducting a demonstration project
using its automated demand response technology at select facilities within the TEDA
development area.
Honeywell has also assisted utilities in gaining combined control
of more than 1 gigawatt of peak electrical use through its residential demand
response efforts. Honeywell UtilityPRO is the fastest-selling thermostat for
utility-sponsored demand response programs, having been selected by more than
20 power providers and installed in nearly 620,000 homes since 2008.
Honeywell launches cloud-based tools that can reduce
utility bills up to 20 percent
Honeywell recently launched its
new Attune Advisory Services, a suite of professional services that
combines cloud-based tools and analytics to provide enhancements that can
reduce utility bills and operating expenses up to 20 percent.
editor@greentechlead.com