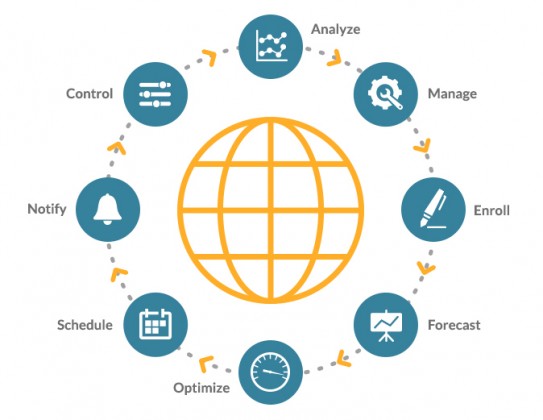 AutoGrid Systems, a provider of software applications that enable a smarter Energy Internet, announced partnership with sonnen, a provider of smart energy storage systems, to integrate AutoGrid Flex with sonnen's residential and commercial energy storage technology.
The integration will help energy project developers, utilities and other energy service providers better manage, optimize and aggregate sonnenBatterie systems and other distributed energy resources (DERs), the company said.
AutoGrid Flex is the flexibility management application suite from AutoGrid. When combined with sonnen's intelligent battery storage systems, the system will deliver higher project ROI to energy project developers and utilities who are seeking to deploy and manage fleets of DERs, said Amit Narayan, CEO of AutoGrid.
AutoGrid Flex application suite provides advanced forecasting, real-time controls and scalable architecture to manage large numbers of distributed sonnenBatterie systems in combination with other DERs.
This fleet management is integral to optimizing the utilization of battery storage capacity for both the local site and the regional grid network, and AutoGrid Flex is already integrated with multiple wholesale markets, including CAISO, PJM and ERCOT, and underpins several of the world's leading utility DER systems.
The combination will help utilities and other energy service providers optimize self-consumption in real time across multiple factors including peak demand charges and time-varying prices. They can also participate in utility demand response and resource adequacy programs. It will also help them create a virtual power plant to participate in wholesale capacity, energy and ancillary services markets.
"By integrating our technologies in the U.S. market, sonnen and AutoGrid provide a solution that elegantly and intelligently manages DERs, including grid-connected sonnenBatterie systems, maximizing return-on-asset, reducing project delivery time and unlocking new revenue streams for utilities, energy project developers and energy managers," said Christoph Ostermann, CEO of sonnen.
"In Germany we have seen the value the virtual power plant model provides in balancing energy supply and demand by aggregating our sonnenBatterie systems," Ostermann added. "By adding AutoGrid Flex's ability to optimize DER assets in support of grid services and wholesale energy programs for the U.S. market, our smart sonnenBatterie energy management systems will accelerate the adoption of a smarter, cleaner utility grid by reducing integration costs, improving ROI and increasing the use of DERs."
Rajani Baburajan
editor@greentechlead.com