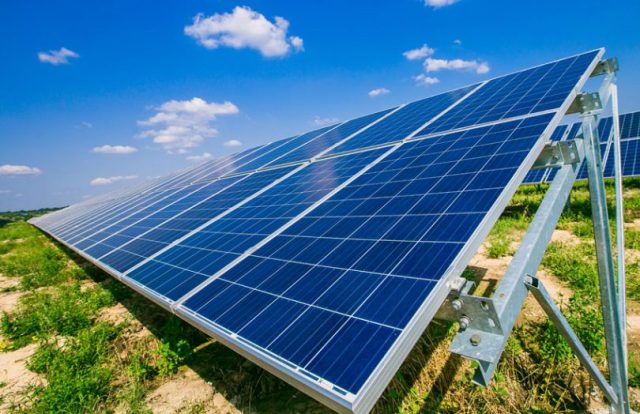 Sunnova Energy International, a prominent Energy as a Service (EaaS) provider, announced a substantial milestone in its mission to bolster a cleaner and more equitable energy landscape.
The company has entered into a partial loan guarantee agreement of $3 billion with the U.S. Department of Energy (DOE) Loan Programs Office (LPO), providing a 90 percent guarantee of up to $3.3 billion in term loans. This financial backing is intended to support solar loans initiated by Sunnova through a groundbreaking solar loan channel named "Project Hestia."
Advancing Clean, Flexible Power for Disadvantaged Communities
Project Hestia, a brainchild of Sunnova, is poised to enhance access to clean and flexible power for disadvantaged homeowners and communities. The initiative aims to indirectly and partially guarantee the cash flows associated with consumers' loans, ensuring greater access to Sunnova's services.
Each energy system under this project will feature Sunnova's specially designed technology accessible via smartphones and other electronic devices. This technology will empower consumers with insights into their power usage, promoting demand response behavior and laying the foundation for future virtual power plant (VPP) activities. The ultimate goal is to reduce greenhouse gas emissions and amplify the demand response benefits of residential power systems.
William J. (John) Berger, Chief Executive Officer of Sunnova Energy, expressed enthusiasm for this significant collaboration, stating, "With our collaboration with the U.S. Department of Energy, we are embarking on a journey that expands clean energy access and delivers economic benefit to Americans in disadvantaged communities."
Unlocking Economic and Environmental Benefits
The DOE loan guarantee agreement will facilitate the origination of Sunnova loans associated with solar, storage, or other Sunnova Adaptive Home technologies across the United States and its territories. Sunnova expects the agreement to support over an estimated $5.0 billion in Sunnova loan originations, driving down the company's weighted average cost of capital and generating interest savings.
Sunnova anticipates leveraging the DOE loan guarantee for its first Hestia asset-backed securitization, Hestia I, in the fourth quarter of 2023. This move is seen as pivotal in structured solar investments, accelerating solar adoption and broadening Sunnova's reach to underrepresented customers.
Project Hestia, under the DOE loan guarantee agreement, is designed to expedite the deployment of new digital engagement and behavior modification technologies. The Sunnova app and portal aim to reduce greenhouse gas emissions, optimize the use of load controllers and smart appliances, and enhance grid stability by offering consumers near real-time insights into their residential energy systems.
Sunnova will provide monthly servicing reports and deployment information to the DOE, ensuring transparency and effective monitoring of the project's progress. Additionally, the company will measure and report on the reduction in greenhouse gases associated with Project Hestia, aligning with its commitment to environmental sustainability.
Sunnova also plans to use Project Hestia to finance collateral pools meeting specific criteria related to FICO distributions and concentrations of customers located in disadvantaged communities, further advancing economic and environmental benefits for these communities.