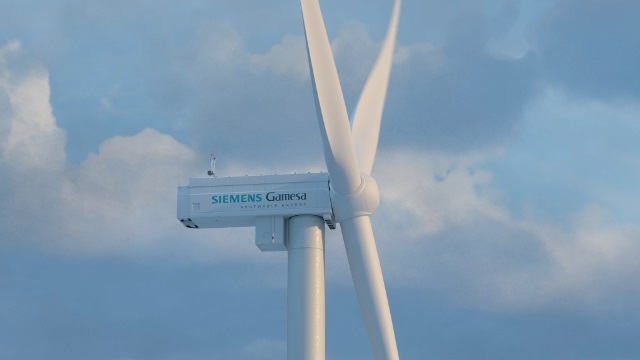 Siemens Gamesa Renewable Energy announced preliminary results for the third quarter of financial year 2021 and updates the guidance for financial year 2021.
This revision is mainly due to provisions for onerous projects affected by the factors: The sharp increase of raw material prices. Increased estimates of ramp-up costs for the Siemens Gamesa 5.X platform, especially in Brazil. The impact of these elements has been exacerbated by the pandemic, especially in countries like Brazil.
SGRE is adjusting its guidance for financial year 2021
Group revenue for financial year 2021 is expected to be at the low end of the range communicated together with the results of the second quarter on 30 April 2021 (€10.2- €10.5bn).
Group EBIT margin pre PPA and before I&R costs for financial year 2021 is adjusted to a range of -1 percent to 0 percent.
As a result, preliminary earnings of the third quarter (quarterly results will be published on July 30, 2021) are:
Revenue of c. €2.7bn
EBIT pre PPA and I&R costs of c. -€150 million
The reassessment of the profitability of the WTG order backlog has resulted in provisions of an estimated amount of €229 million in this quarter. Impact is mainly concentrated in the first Siemens Gamesa 5.X projects in Brazil for delivery in financial years 2022 and 2023.
Order intake during the quarter amounted to €1.5bn, impacted by the standard volatility of the Offshore market. Total backlog of c. €32.6bn.
SGRE continues to strive for sustained profitability and the ongoing cost and efficiency measures will be intensified, especially for the Siemens Gamesa 5X platform, Andreas Nauen, SGRE CEO, said.