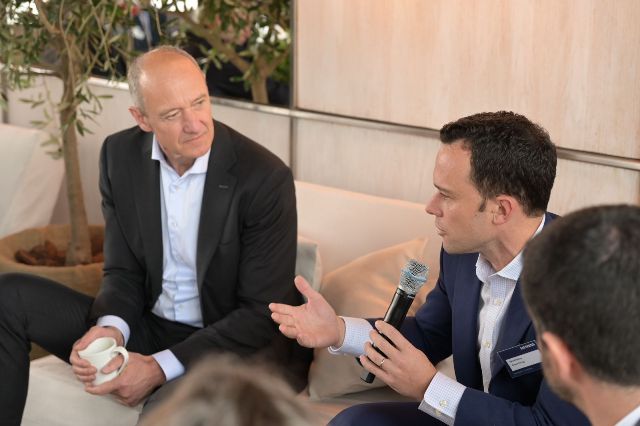 Siemens, the global technology powerhouse, has recently inked a momentous agreement with Verano Energy to develop a groundbreaking green hydrogen production complex in Chile. The ambitious project, named "Los Amigos del Verano," is set to revolutionize the renewable energy landscape with an impressive investment of $2.9 billion.
The location for this game-changing complex will be in the commune of Taltal, Antofagasta region, Chile, and is touted to become a beacon of sustainable energy. The Green Hydrogen project is designed in four phases, with Phases 1, 2, and 3 encompassing two hydrogen generation plants, each capable of producing 2.5 GW of clean energy. Phase 4 is even more ambitious, projecting four 2.5 GW hydrogen generation plants that will eventually boast an impressive combined output of 25 GW.
In a visionary move, Siemens and Verano Energy plan to transport the hydrogen and ammonia produced by the facility through a state-of-the-art pipeline that spans approximately 100 km to a marine storage and distribution facility along the coast. Furthermore, the project aims to incorporate desalination plants to source the required water for the hydrogen production process, showcasing a holistic approach to sustainability.
Construction for this colossal undertaking is slated to begin in 2025, with the first phase expected to come online in 2027, and the final phase set to commence operations by 2033. The project promises to be a game-changer in the pursuit of NetZero goals and a greener, cleaner future.
The signing ceremony took place between Siemens and Verano Energy, with the latter's CEO, Dylan Rudney, leading the company's delegation, alongside COO Collin Hamilton, CFO Juan Wegner, and Country Manager for Chile, Carolina Galleguillos. During the event, Siemens' CEO, Roland Busch, emphasized the significance of digital technology and automation in ensuring a successful transformation to green hydrogen.
Verano Energy's CEO, Dylan Rudney, expressed his dedication to achieving the NetZero objective. He underscored the importance of the 20 GW "Los Amigos del Verano" green hydrogen project, strategically located in Chile's Atacama desert — a region renowned for its abundant solar and wind resources, resulting in the world's lowest levelized cost of ammonia (LCOA).
To reinforce the project's vision, Siemens entered into a collaboration agreement with two other industry leaders, Albemarle and Crasma, further solidifying their commitment to fostering innovation and sustainability.
Verano Energy has already established itself as a frontrunner in renewable energy and green hydrogen ventures, boasting a portfolio consisting of 3 GW and 26 GW of renewable energy and green hydrogen projects, respectively. The company's commendable efforts have led to significant CO2 emissions reductions, with over 1.5 million tons of CO2 eliminated in each region where their projects are active.
The Siemens and Verano Energy partnership signals a major milestone in the global quest for cleaner and greener energy solutions. The "Los Amigos del Verano" green hydrogen production complex promises to redefine the future of sustainable energy and contribute significantly to combatting climate change on a global scale.