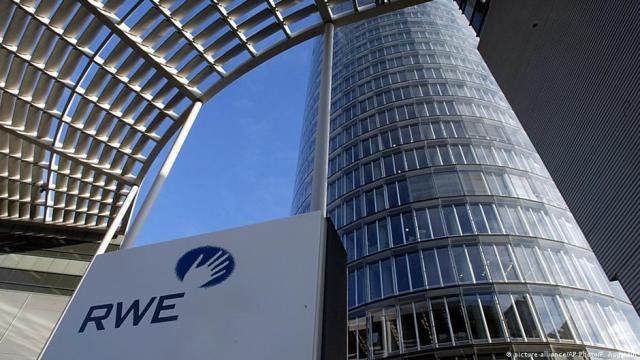 RWE said it is expecting EBITDA of €5.8-€6.4 billion, EBIT of €3.6-€4.2 billion and net income of €2.2- €2.7 billion in 2023.
The acquisition of Con Edison CEB and the commissioning of new wind and solar farms will have a positive impact on earnings.
RWE also assumes that wind volumes will reach normal levels, and that utilization of its wind farms will improve compared to 2022. Earnings from short-term optimization of power plant dispatch and energy trading are unlikely to reach the high levels seen in 2022. RWE expects that European and UK revenue caps may lead to earnings shortfalls.
Investment
RWE has invested €4.4 billion in 2022, registering 50 percent growth, to build 2.4 gigawatts of capacity. RWE's largest investment was in the German offshore wind farm Kaskasi, whose 38 turbines feed electricity into the German grid. RWE's second largest investment was in the Sofia wind farm in the UK North Sea, which will complete in 2026.
RWE paid a significant lease fee for a site in the New York Bight to build offshore wind turbines. RWE completed and commissioned over 30 facilities last year. More than 80 percent of the RWE Group's capital expenditure was taxonomy-aligned.
In 2023, RWE plans to invest much more than in the prior year. RWE covers the financing requirements for this strong growth mainly by cash flows from operating activities. RWE posted assets of €1.6 billion and an equity ratio of 21 percent in 2022.
"In 2022, we invested a total of €4.4 billion worldwide and commissioned 2.4 gigawatts of new capacity. Further projects with a total capacity of 6 gigawatts are currently under construction," Markus Krebber, CEO of RWE, said in its earnings report.
Michael Muller, CFO of RWE, said: "Our solid financial situation and our good performance put us in a position to continue investing heavily in RWE's growth in 2023."
RWE Group has reported EBITDA of €6.3 billion, EBIT of €4.6 billion and net income of €3.2 billion in 2022.