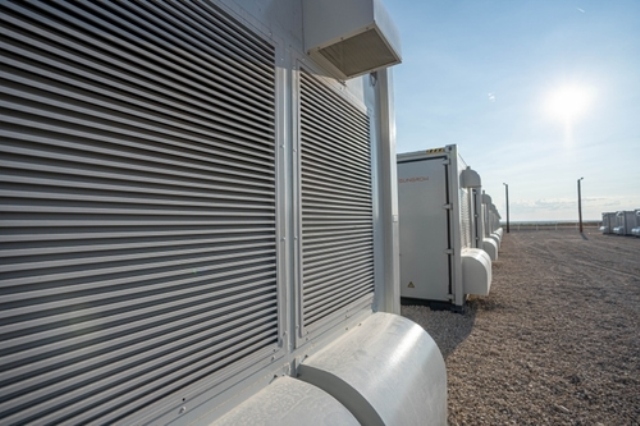 Jupiter Power announced that its Flower Valley II, a battery energy storage  facility in Reeves County, Texas, has started operations.
Flower Valley II, Jupiter Power's first transmission connected project, is a 100-megawatt (MW) energy storage facility, consisting of 200-megawatt hours (MWh) of duration capacity. Flower Valley II is among the largest energy storage projects in commercial operation in Texas, providing power to the ERCOT grid for use by Texas consumers.
Flower Valley II adjoins Flower Valley I, an existing distribution-connected Jupiter battery energy storage facility. Together, Flower Valley I and Flower Valley II represent a combined investment of more than $70 million in Reeves County.
Jupiter Power has two other transmission connected projects, each 200MWh, currently in commissioning in West Texas, with all capacity expected to be operational before the 2022 summer peak season in ERCOT.
Jupiter previously announced plans to build and operate more than 650MWh of energy storage capacity in ERCOT.
"Jupiter Power is committed to pioneering strategies that both make the grid more resilient and bring the most affordable energy to customers when and where they need it, not just in the ERCOT market but also across the country," Jupiter Power CEO Andy Bowman said.