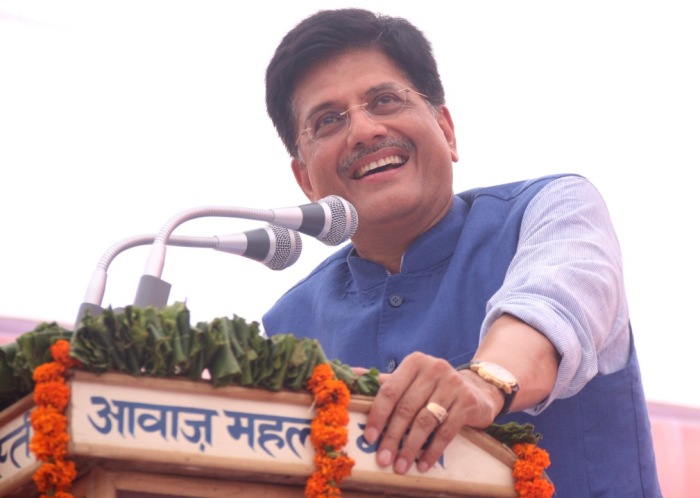 India Government today said the Technical Committee on large scale integration of renewable energy has recommended 15 point action plan.
Piyush Goyal, union minister of state for Power, Coal and New and Renewable Energy, said his team will take up "one nation, one grid, one price 24X7" on mission mode.
India will provide free technical support for strengthening of grid systems of the neighbouring SAARC countries and under developed countries in other part of the world.
India has set a target of achieving 175 GW of renewable generation capacity. The Government has set up a Technical Committee with members from Ministry of Power, Central Electricity Regulatory Commission (CERC), Central Electricity Authority (CEA), states like Gujarat, Rajasthan, Tamil Nadu, West Bengal, Power Utilities like PGCIL, POSOCO, NTPC, State Generating companies and Private generating companies.
The Committee has suggested a 15 point action plan for facilitating large scale integration of renewables in the country.
Some of the actions have been completed with active support of CERC, State Energy Regulatory Commission (SERC), NIWE and other stake holders. Regulatory Framework for Intra-State Settlement and Imbalance Handling has already been implemented in 5 states. For Model Regulations for Regulatory Framework for Forecasting, Scheduling and Imbalance Settlement for Renewable Energy (RE) generators have been published in Nov. 2015 and Draft regulations have already been floated by 6 States. Other States are in the process of formulation. Regulatory Framework for Reserves at inter-state level has been issued in Oct. 2015.
Ministry of Power (MOP), MNRE, GIZ, POSOCO and States are working together to prepare the DPR for implementation of Renewable Energy Management Centres (REMCs). DPR for Southern States and Southern Regional Load Despatch Centre (SRLDC) is under finalisation and combined NIT would be floated soon.
CEA as Planners would specify Technical Standards and Protection Requirements for Renewables. Focus has also been given on Capacity Building of State Load Despatch Centres (SLDCs) particularly in RE Rich States. Report also talks about the Newer Technologies say Micro-Grids, Demand Response, Prosumers, Electricity Storage, Plug-in Hybrid Electric Vehicles etc. Thus all the recommendations aim at making the grid secure and reliable even with large scale integration of renewables.
In an electricity grid, the basic services are power generation, energy supply and power delivery from the producer to the consumer.