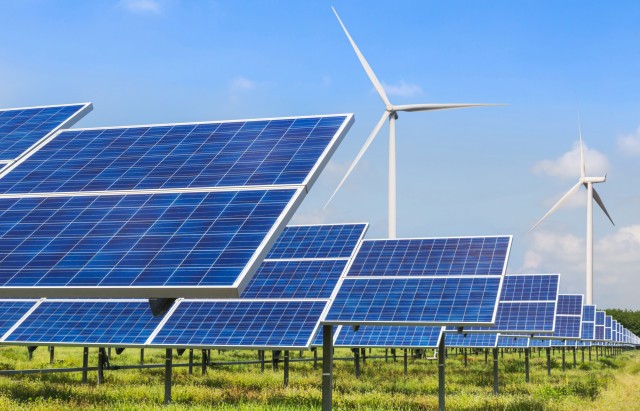 Huawei said it will supply 710 string inverters and 23 smart transformer stations for a hybrid farm — a photovoltaic and a wind power plant with a total capacity of 205 MW — in Poland.
The annual production of the hybrid farm — being built on post-mining land in Kleczew, Wielkopolska Voivodeship — will supply electricity to more than 100,000 households and reduce CO2 emissions by nearly 160 tons.
Kleczew Solar & Wind is located on post-mining land and will be one of the largest renewable energy parks in Central and Eastern Europe and the first project in Poland, on such a large scale, to combine photovoltaic and wind technologies.
The first phase of construction includes the construction of a 193 MWp photovoltaic power plant and a 12 MW wind power plant.
Huawei will supply 23 smart transformer stations and 710 inverters, one of the key components of the photovoltaic power plant. The annual energy yield from the photovoltaic power plant is about 222 GWh and about 47 GWh from the wind farm. The hybrid farm in Kleczew will be able to supply energy needs of more than 100,000 households.
"Our technologies can support Poland's green transformation in such key projects as the hybrid power plant in Kleczew," says Ryszard Hordyński, Director of Strategy and Communications at Huawei Poland.
Kleczew Solar & Wind's investor is Lewandpol Group; the asset manager is Ergy, the Electrum Group is responsible for general contracting and the implementation of the active and reactive power regulator, Renedium.
Huawei offers PV+storage solutions for three main scenarios in power generation, transmission, distribution, and consumption: Utility-scale Smart PV Solution, C&I Smart PV Solution, and Residential Smart PV Solution. The solutions reduce the levelized cost of electricity (LCOE) of PV plants over the lifetime and improve the grid forming performance, making PV a primary energy source.
The photovoltaic part of the Kleczew Solar & Wind power plant is being built with the participation of Electrum, Jinko Solar, Budmat and Tele-Fonika Kable.